Best wire cutters and cable cutters for clean, accurate cutting
26th May 2023
Wire cutters are essential when working with cables and hard wire.
But with many different types of cutters out there, and so many hand tools lacking the quality for repetitive cutting, we're going to use this blog to outline the best wire cutters available, for a clean cut every time.
Best Wire Cutters by Type
Here we compare the best wire cutters by use:
Diagonal Cutters for Hard or Soft Wire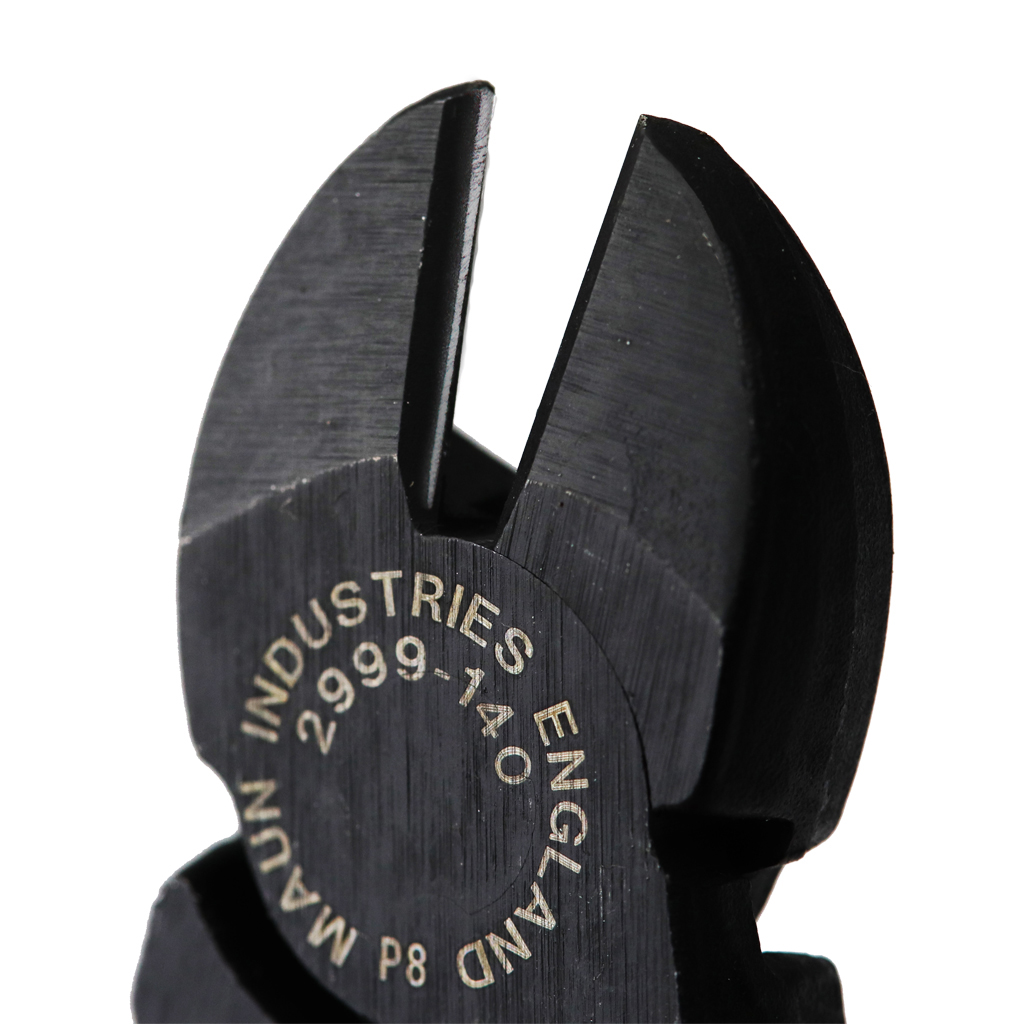 Perfect for: Repetitive cutting, consistently sharp blade.
These diagonal cutters are the strong and reliable wire cutters you need in your toolbox.
They're appropriate for cutting both soft and hard wire with minimal effort, and come in a range of jaw widths and openings depending on the tasks you need them for.
The cutting jaws are induction hardened to HRC 64 for durability and longevity.
Side Cutting Parallel Pliers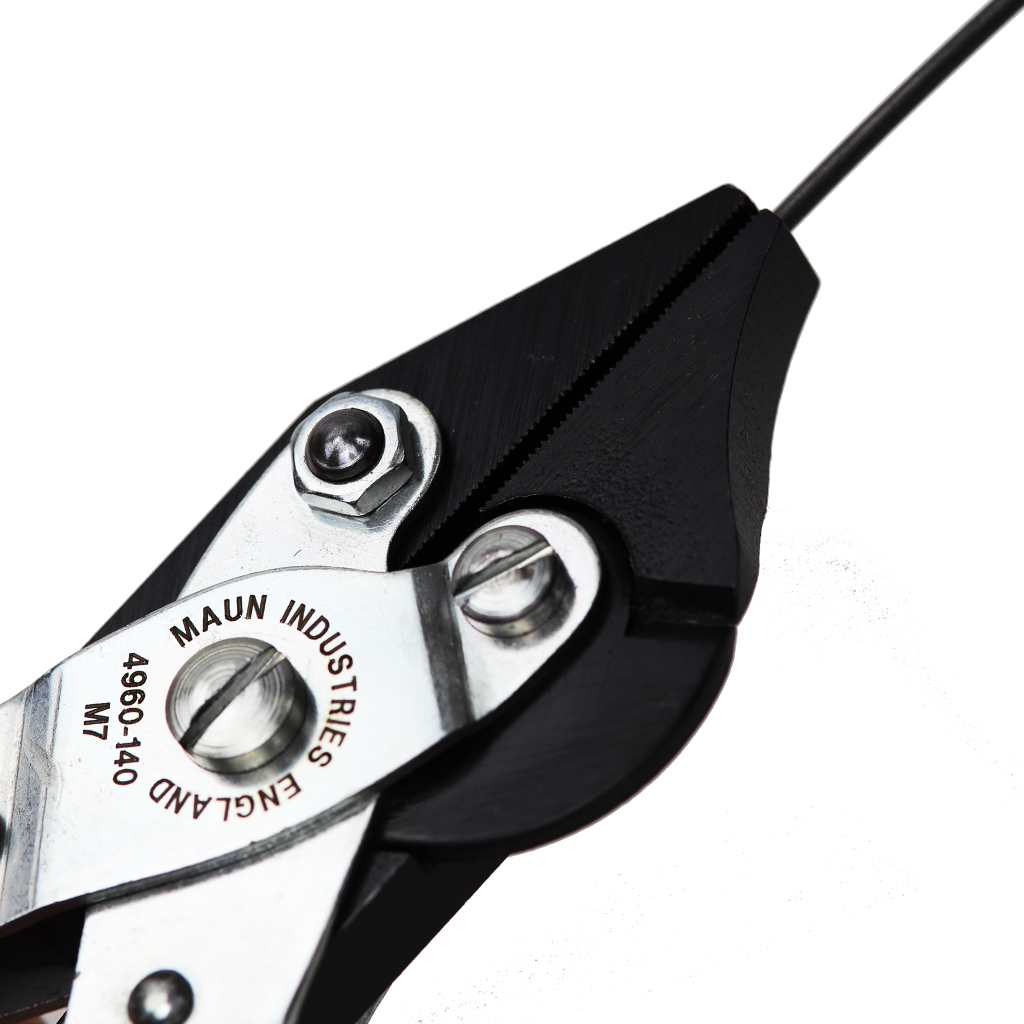 Perfect for: Both manipulating and cutting wire.
If you want a set of wire cutters that also functions as a regular set of pliers, then you should choose the Side Cutter Parallel Pliers.
These combine the strength of grip of a parallel plier, with built in side cutters that multiply your hand force by 25x, making them the best hard wire cutter on the market.
The jaws also contain a v-slot, allowing you to run wire down the full length of the jaws, for much better grip.
End Cutting Pliers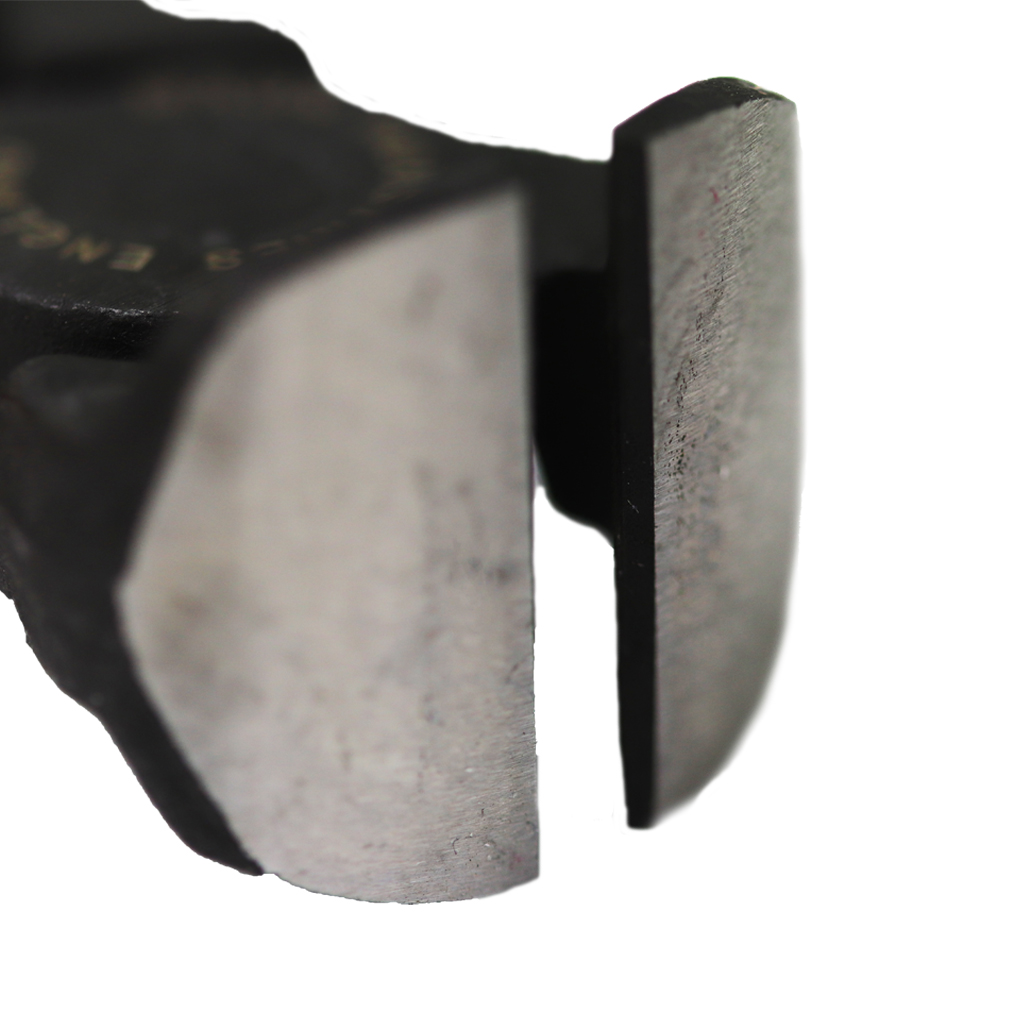 Perfect for: Flush cuts, repetitive wire cutting.
End cutting pliers (also known as nippers) are ideal for cutting wire close to another surface, helping you to get a clean finish every time.
When you're doing repetitive cutting, you want a tool that's going to multiply your hand force, as well as one with very sharp edges that won't go blunt when cutting hard wire.
This tool is an excellent end cutting plier that fulfils those qualities, ideal for serious DIY-ers, tradespeople and those involved in manufacturing.
Learn more about end cutting pliers here.
Fencing Wire Cutters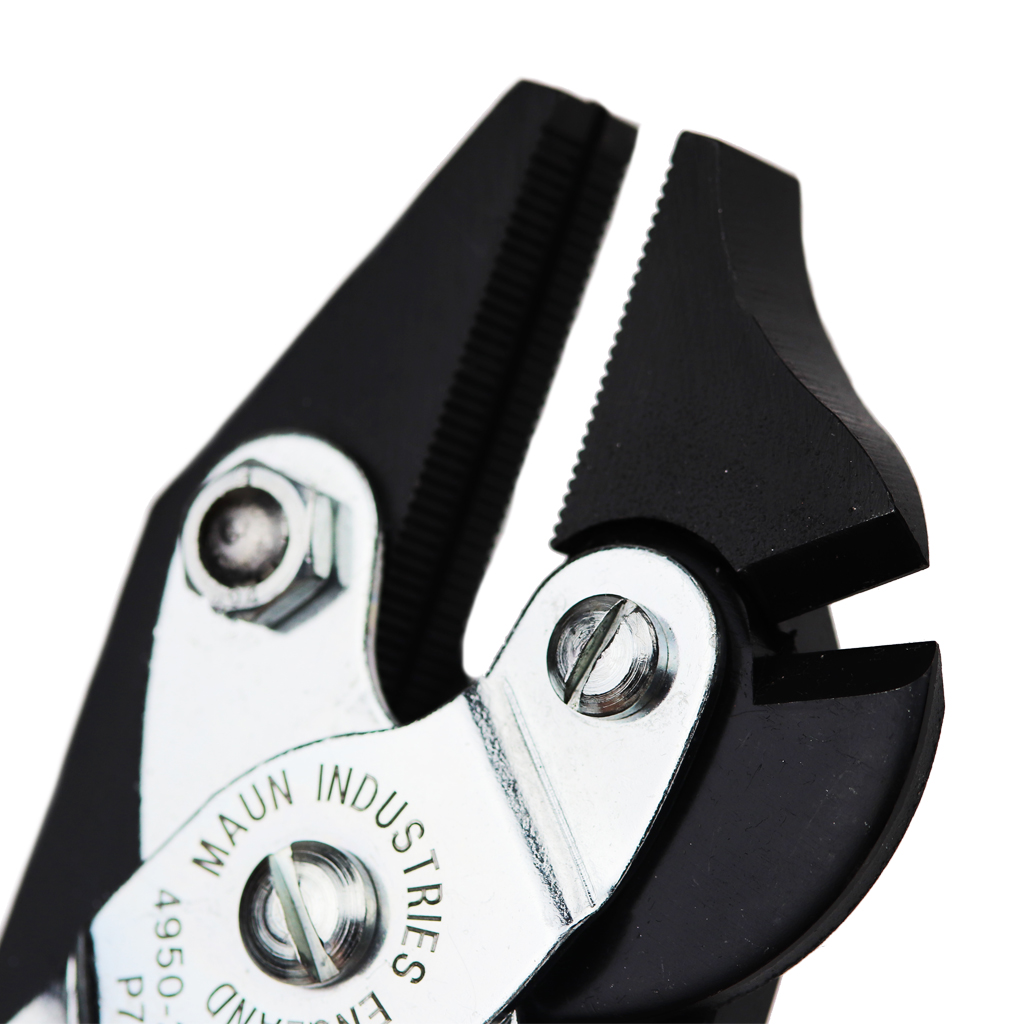 Perfect for: Installing and fixing electric wire fencing.
When you're repairing livestock fences out on the farm, you need a reliable wire cutter that's sharp enough to cut through hardened electrical fencing wire, as well as one that can bend wire at the same time.
That's where these fencing pliers come in, combining both a side cutting feature and gripping jaws, allowing you to manipulate and cut the fencing wire with one tool.
They've capable of cutting through high tensile fencing wire, unlike inferior cutting tools.
Learn more about fencing pliers here.
Floral Wire Cutters (for soft wire)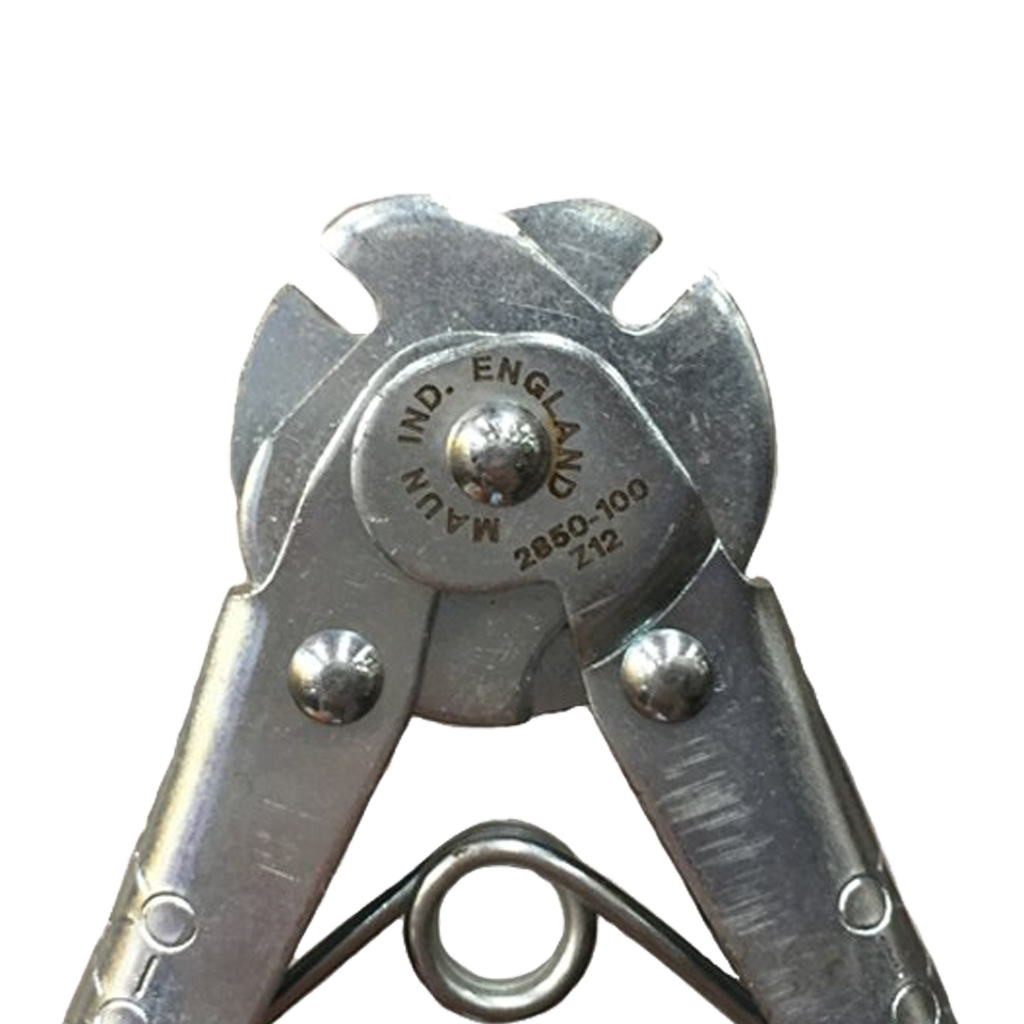 Perfect for: Florists cutting hand ties or making flower arrangements.
When you're trimming the wire on a floral hand tie or flower arrangement, you want to make sure you cut both wires neatly and evenly.
This tool is the ideal wire cutter for florists, as it contains a double action cutter that allows you to trim two wires to equal length at the same time.
It also has a return spring, making repetitive cutting really easy on your hands.
Jewellery Wire Cutters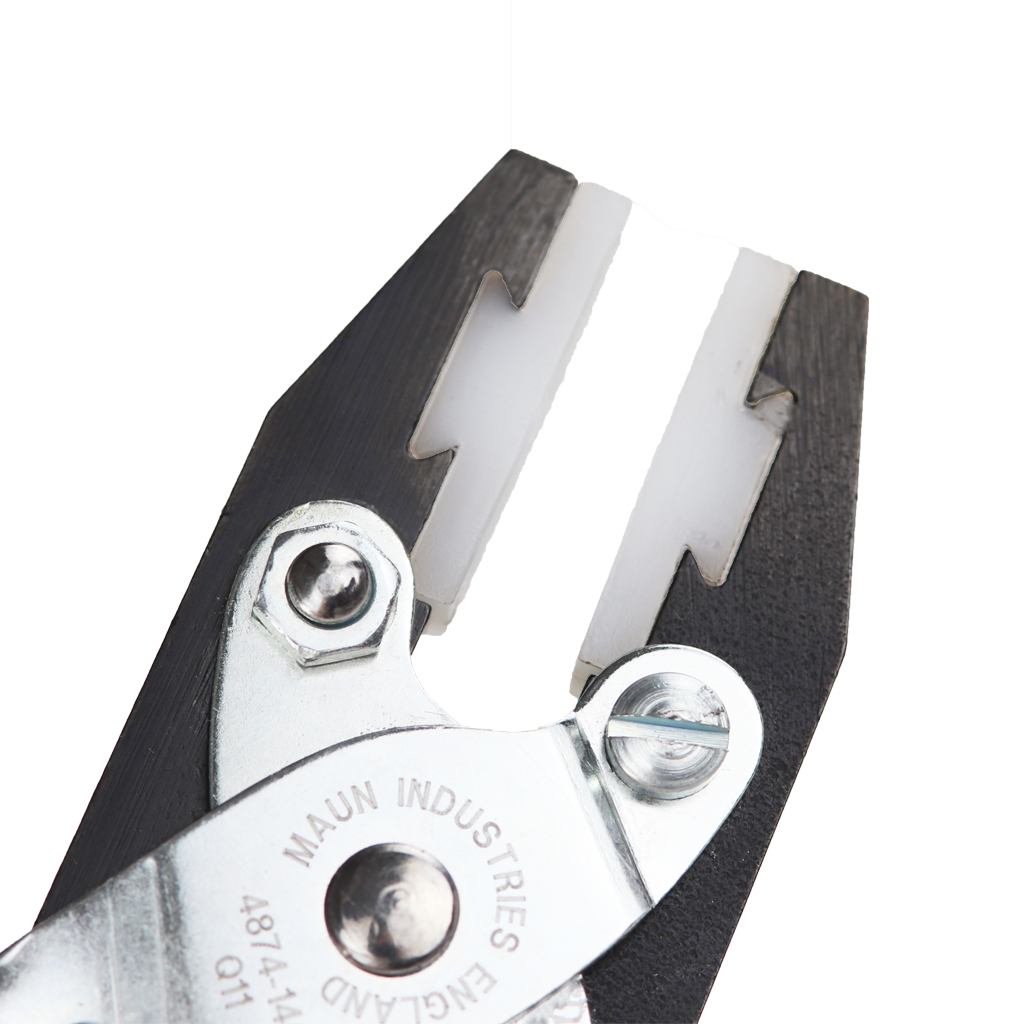 Perfect for: Accurate cuts during jewellery making.
Jewellery tools need to help you make very fine adjustments and cuts to ensure your piece comes out looking fantastic.
These diagonal cutting pliers are ideal for cutting memory wire during jewellery making, with a compound-lever action to multiply your hand force by 18 times (reducing the effort it takes to cut) and induction-hardened jaws for longevity.
Learn more about jewellery tools for beginners here.

Browse all jewellery pliers here.

Ratchet Wire Cutters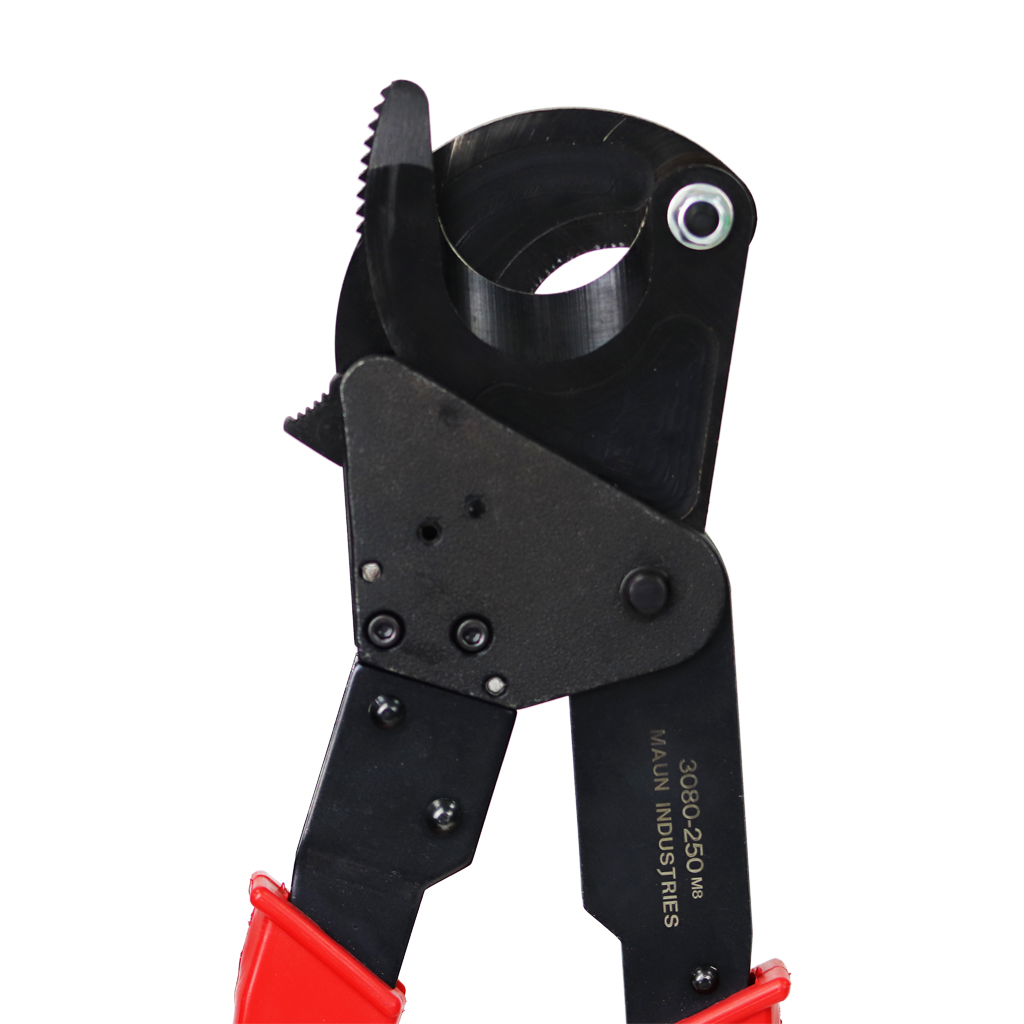 Perfect for: Precise cutting of steel cables.
Ratchet cable cutters are ideal for use in tight spaces, when you need a really powerful cutting tool, but also need the precise control that the ratchet provides.
This 250 mm Ratchet Cable Cutter is made using precision-ground steel cutting blades that are hardened to HRC 54 for durability, and have a release lever to free the blade at any time.
Piano Wire Cutters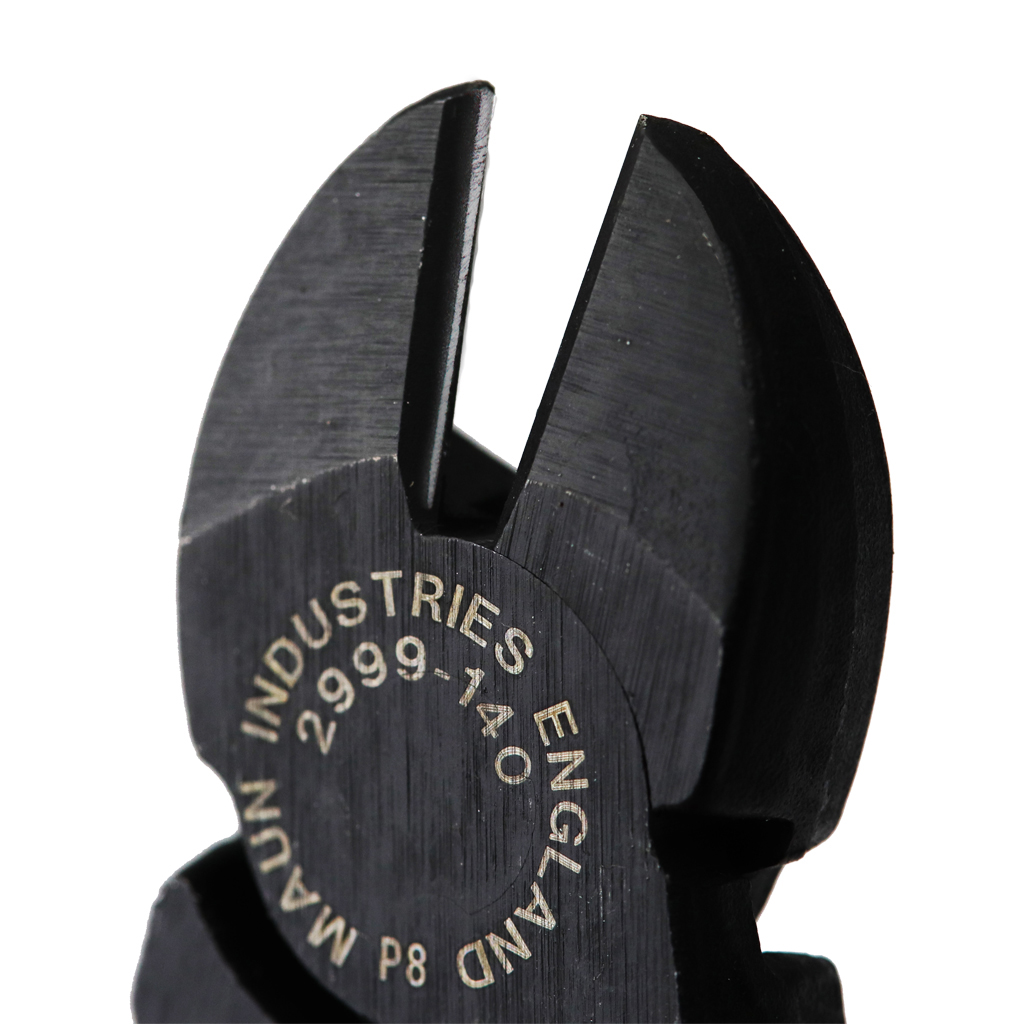 Perfect for: Piano tuners cutting wire.
Piano wire is much harder than normal wire, and so most cutting pliers will go blunt or even break when used on it.
The best piano wire cutters are these diagonal cutters from Maun, which feature a high-leverage design to cut through hard piano wire with minimal effort.
Dental Wire Cutters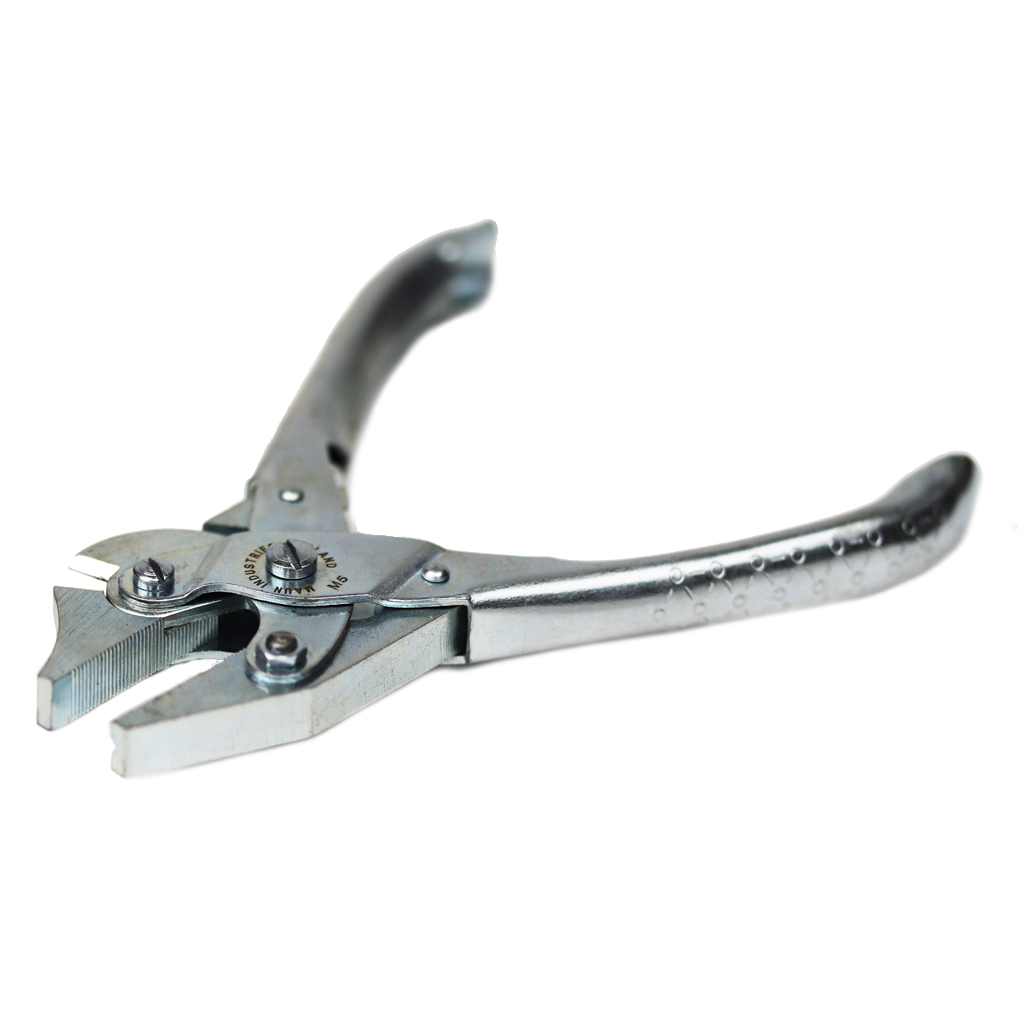 Perfect for: Dentists/orthodontists dealing with braces and bridges.
Dental technicians and orthodontists need wire cutters that are powerful and durable, so they can cut through hard orthodontic wire with minimal effort.
These Autoclave Safe Cutting Pliers are designed to cut and manipulate hard dental wire, with a compound-lever action to multiply your hand force by 18x, and parallel gripping jaws to ensure accurate manipulation of orthodontic wire or surgical bone pins.
These can be fully sterilised without discolouration, perfect for a healthcare environment.
Electrician's Wire Cutters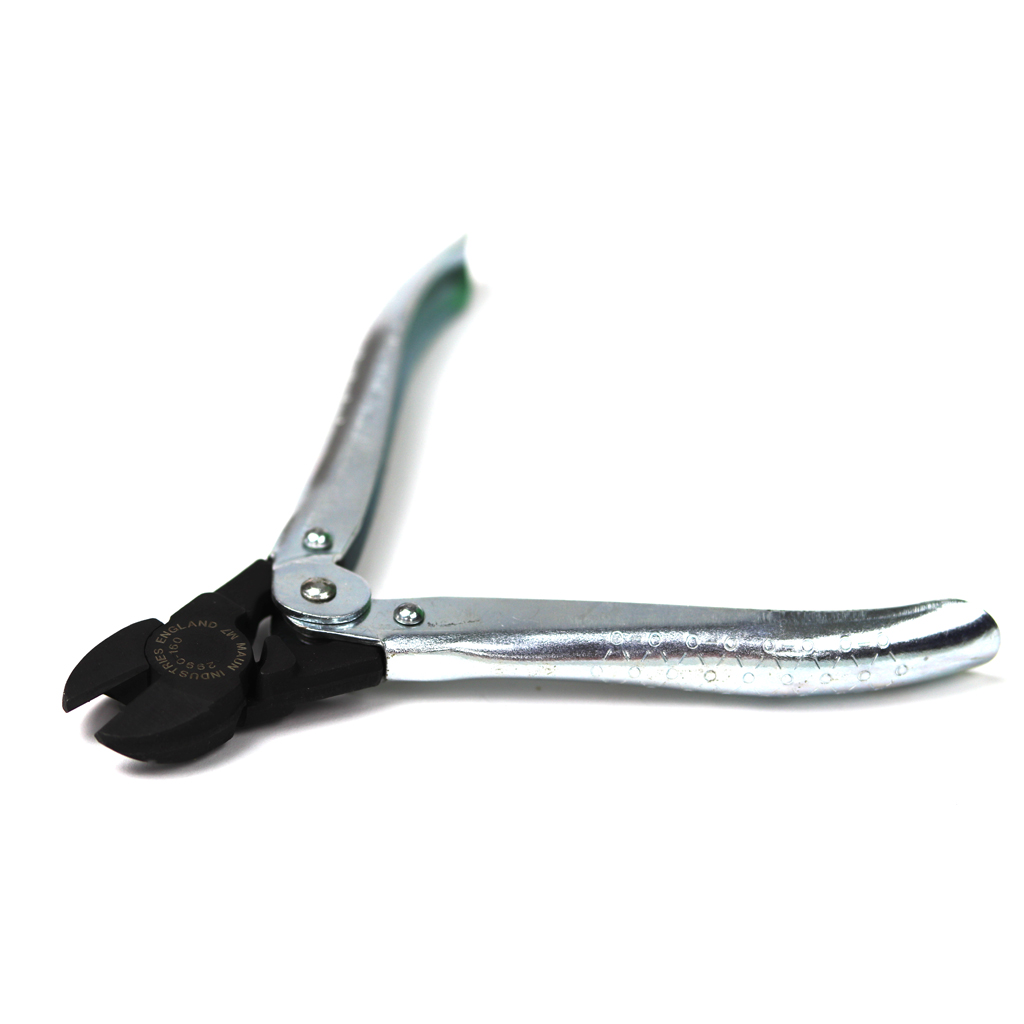 Perfect for: Regular cutting of electrical wires.
If you're cutting through small diameter electrical cables and wires on a regular basis, you need a sharp cutting tool that's going to do the job properly every time.
These electrical wire cutters are designed with an 9 mm jaw width, a long-lasting return spring (for ease of use), and induction-hardened HRC 64 jaws for durability. The best electrical cutters on the market.
Precision Wire Cutters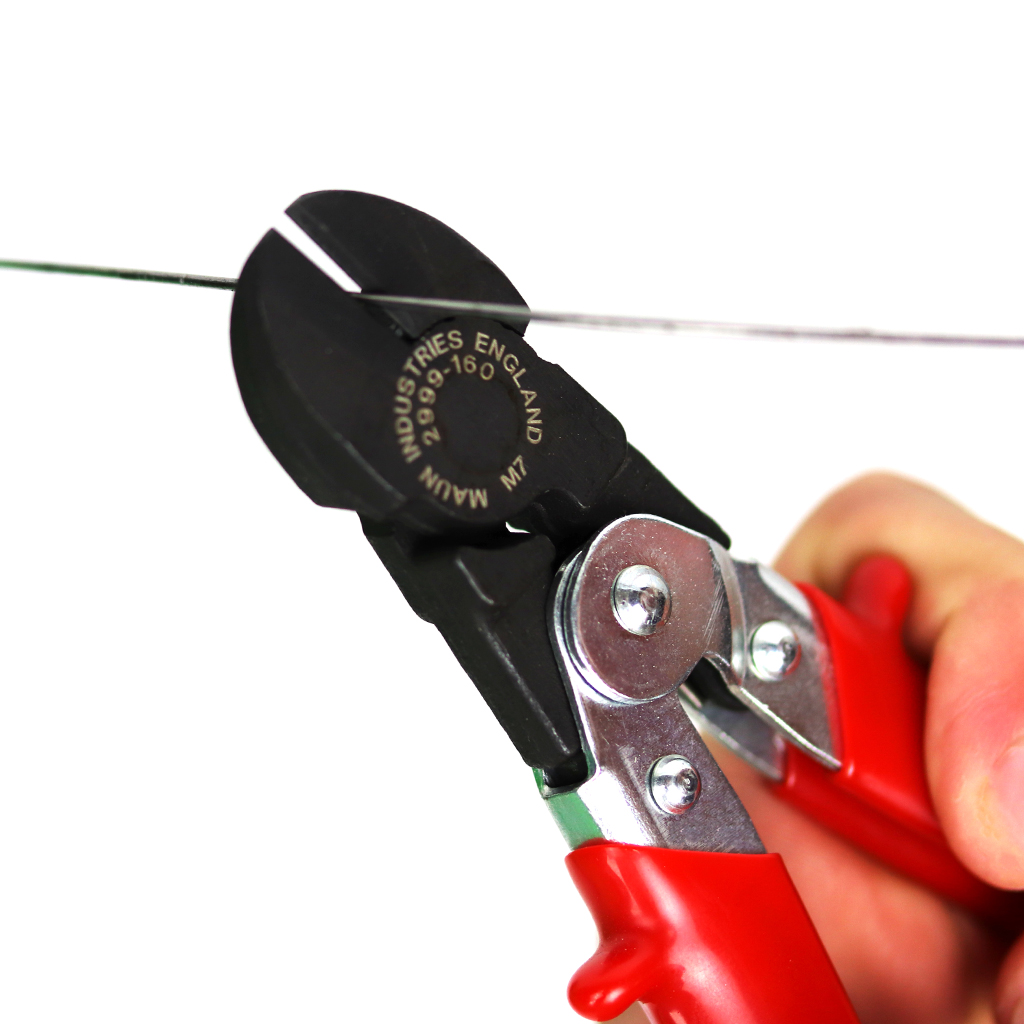 Perfect for: Accurate cutting of wire.
When dealing in small spaces with many other elements around the cutting target, you need a set of wire cutters that are going to be precise and accurate.
These 140 mm wire cutters are ideal for that scenario, with accurate cutting edges and a compact design that's easy to operate regardless of your hand size.
Diagonal Wire Cutters vs Side Cutters
Diagonal wire cutters and side cutters are essentially the same type of tool. They cut wire by indenting and wedging the wire apart, in contrast to the shearing action you get with scissors.
Watch our Diagonal Cutting Plier in action here, or our Side Cutter Parallel Plier in action here.

Essential Features of Good Wire Cutters
Here are some essential features we recommend when choosing a wire cutter:
Cutting capacity - ensure the cutters you're going to use have the capacity to cut the thickness of wire you're cutting. If they are built for a smaller thickness, then it's highly likely the cut will fail, and you will blunt the tool.

Hardened blades - if a blade hasn't been machine hardened, then it will likely go blunt after a very short amount of time. Blade hardness is measured on a HRC score, and anything over 50 is a good one to aim for.

Ergonomic handles - if the tool you're using doesn't fit your hand well, then it will become painful or uncomfortable after a little use. Look for a tool that's a similar size to your hand, and choose comfort plastic grips if you want the most comfortable option.

Wire Cutter Maintenance
It's important to keep your wire cutters regularly maintained to keep them in good working order. This should involve regular cleaning and oiling after use, as well as storing them in a cool, dry, environment.

How To Safely Use Wire Cutters
It's important to use wire cutters safely, as not doing so can lead to injury. Always wear gloves and goggles when cutting, as well as long sleeves, as these will all protect you from flying bits of metal wire.
Conclusion



We hope you enjoyed our article comparing the best wire cutters in 2023.

If you have any questions, feel free to contact us, or browse our related articles below:

Recent Posts