Best Side Cutters UK in 2023 for Electricians, DIY'ers & Modelling
25th Jul 2023
When reaching for a wire cutter, it needs to be a side cutter.
Consistent, reliable and accurate.

But which type is the best?

In this post, we'll explore the best side cutters around and what to look for.
Best Side Cutters 2023: Maun Diagonal Cutting Pliers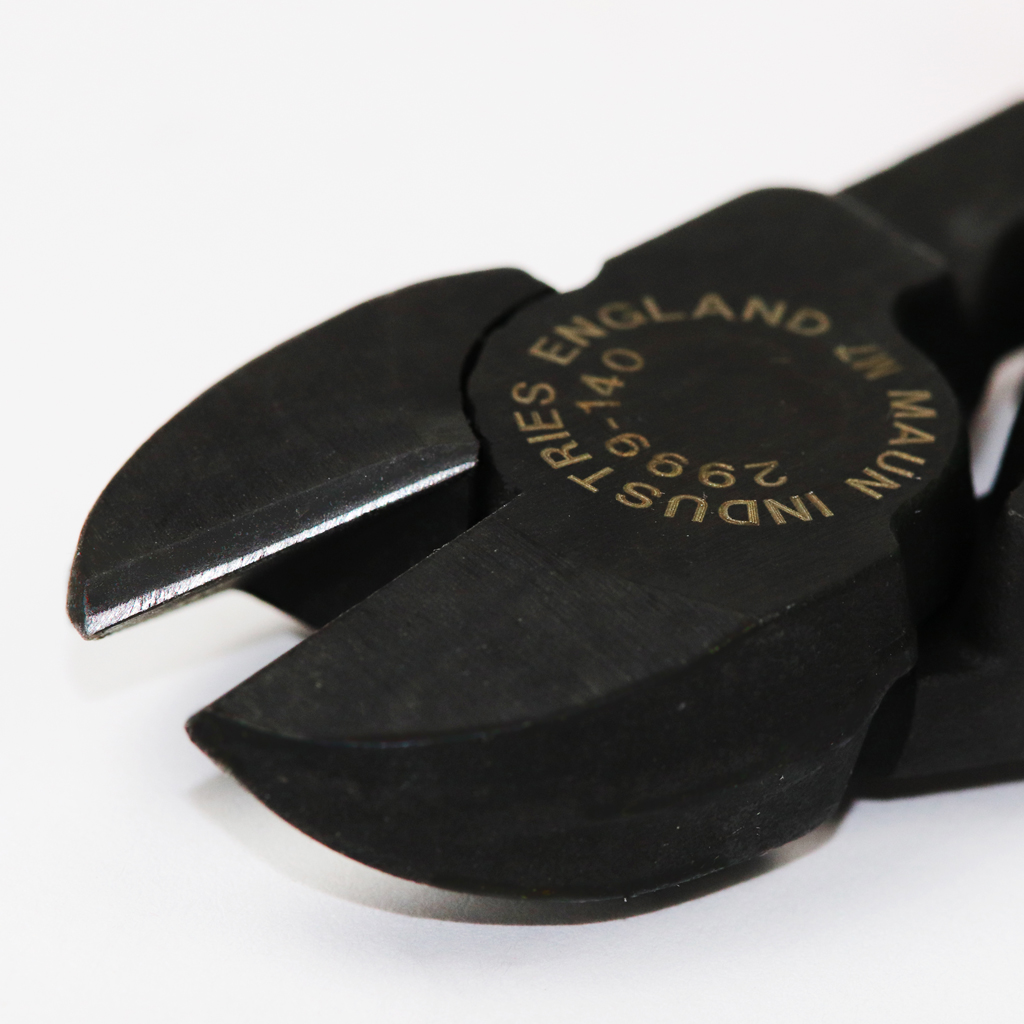 The best side cutters on the market right now are the Maun Diagonal Cutters.
They are top-tier in all of the areas we test for side cutter functionality, including:
HRC 64 induction hardened cutting edges for exceptional durability and long service life.

High leverage – they come with a compound-lever action that multiplies your hand force by either 18x or 22x, depending on the size of tool you choose.

They have a robust, long-lasting return spring.

You can choose between zinc-plated handles for grip or softer grips for comfort.

Designed for hard wire – they allow you to cut through hard wire with ease

They're ideal for cutting through metal or steel.

Great as electricians' side cutters or modelling side cutters.
You can check the price online here

You can also see them in action in the video below:
One reviewer, Vincent, said this in his review of the Maun Side Cutters:
"Probably the best side cutters I've used, with its double lever action, they make light work of all steel wire."
What is a side cutter?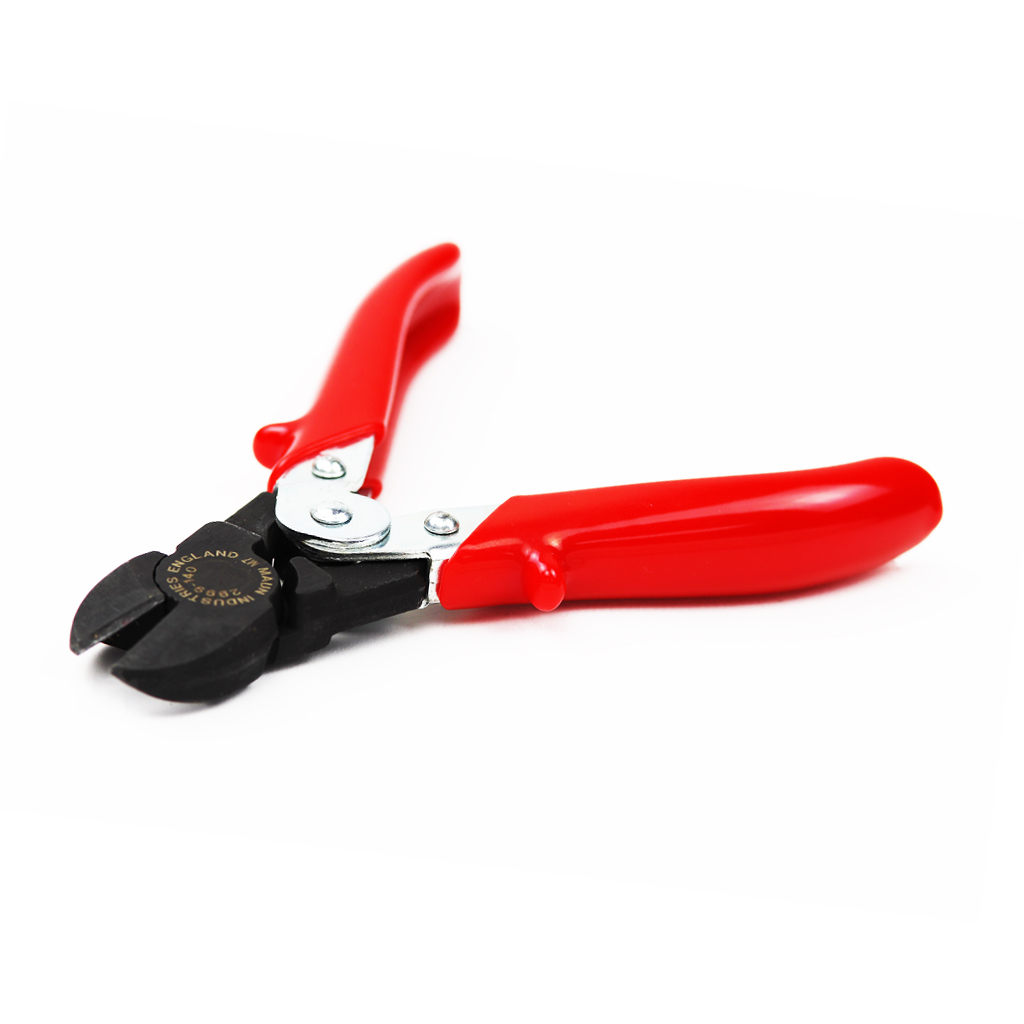 Side cutters (also known as diagonal cutters or snips) are a type of cutting plier that works by indenting and wedging cable or wire apart, as opposed to the shearing action used by scissor type-cutting tools, which gives a cleaner cut.
What are side cutters used for?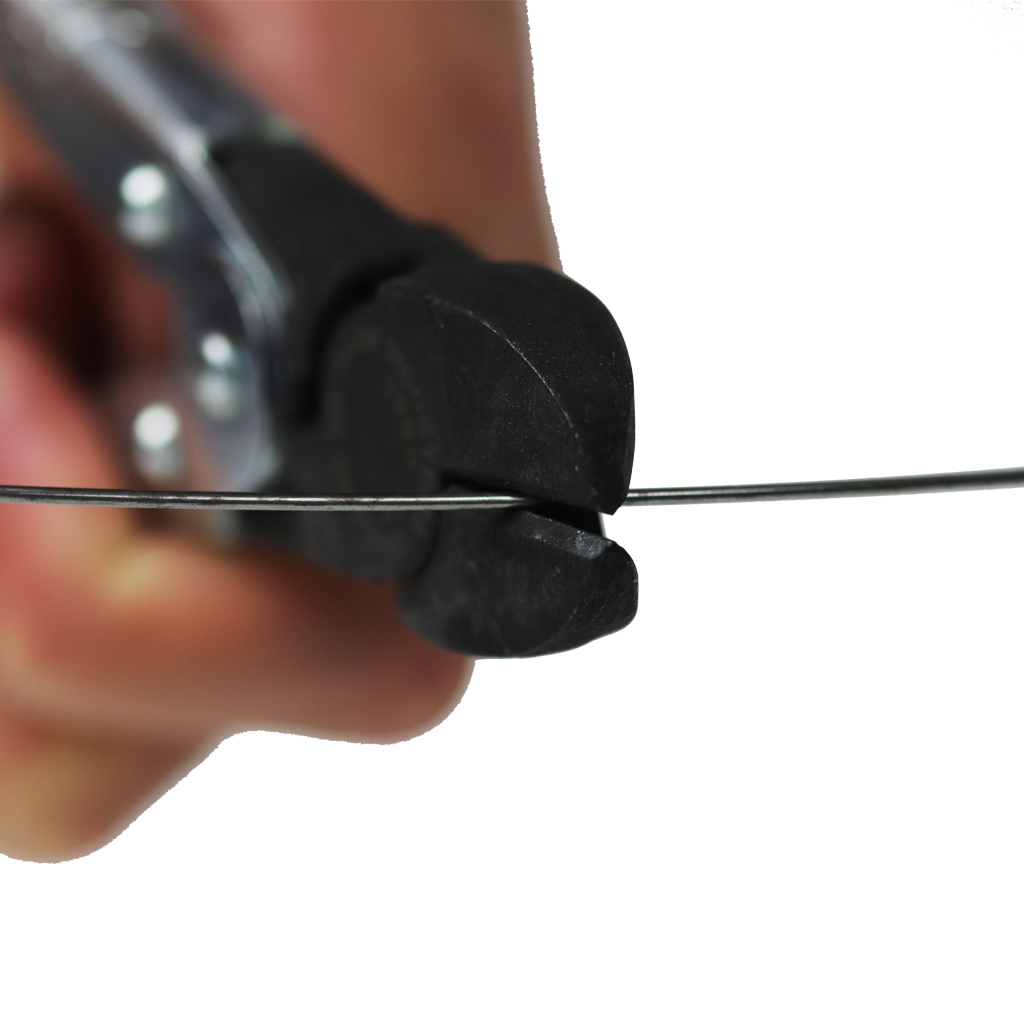 Side cutters tend to be used for general wire cutting, including electrical cables, and the clean cut they achieve makes them very popular with electricians.
If you have side cutters designed for hard wire , then they're also appropriate in a wide range of fields, including:
Electricians – for cutting small diameter electrical cable and wire.

Piano Tuners – for cutting piano wire.

Farmers/Livestock owners – for cutting electrical fencing wire.

Dentists/orthodontists – for cutting hard dental wire.

Jewellers – for cutting wire jewellery.

Crafters and hobbyists.

Mattress manufacturers.

Engineers and mechanics.
They're a toolbox essential for everyone from the professional to the at-home DIY'er.
Key features to look for in a new pair of snips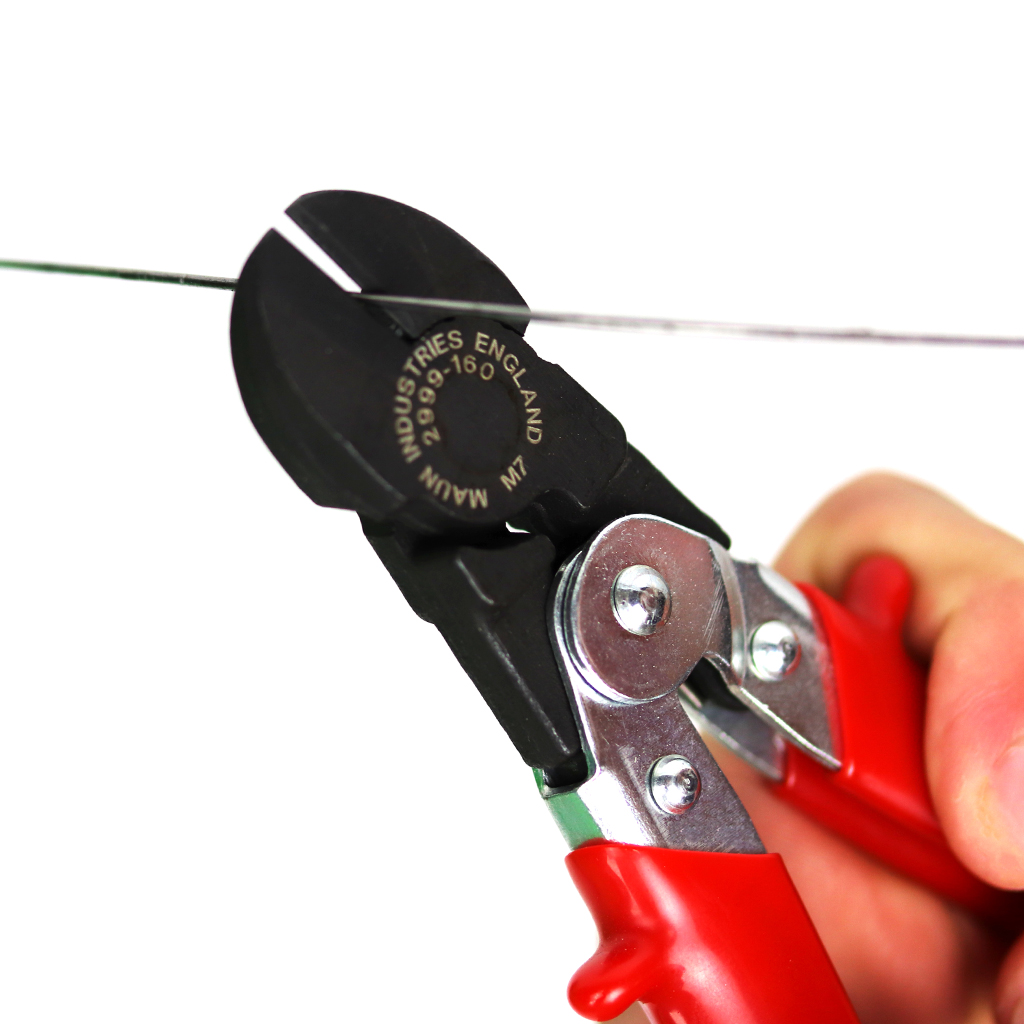 When you're shopping for a new pair of snips, consider the following aspects while you're shopping to ensure you get a good quality tool:
Induction hardened cutting edges – there's no point in a cutting tool that goes blunt, so make sure you look for snips with a hardened cutting edge. Look for something hardened to HRC 64 or above.
High leverage – you need a tool that's going to work for you, and not tire your hands out, so look for a tool that offers high leverage (ideally with a force multiplier of 18x).
Long lasting return spring – a return spring helps to make the tool easier to use, as you don't have to use your spare finger to open the pliers after each cut. However, lower quality pliers will have a flimsy return spring that breaks after a few uses, so look for something that's robust.
How to sharpen diagonal cutters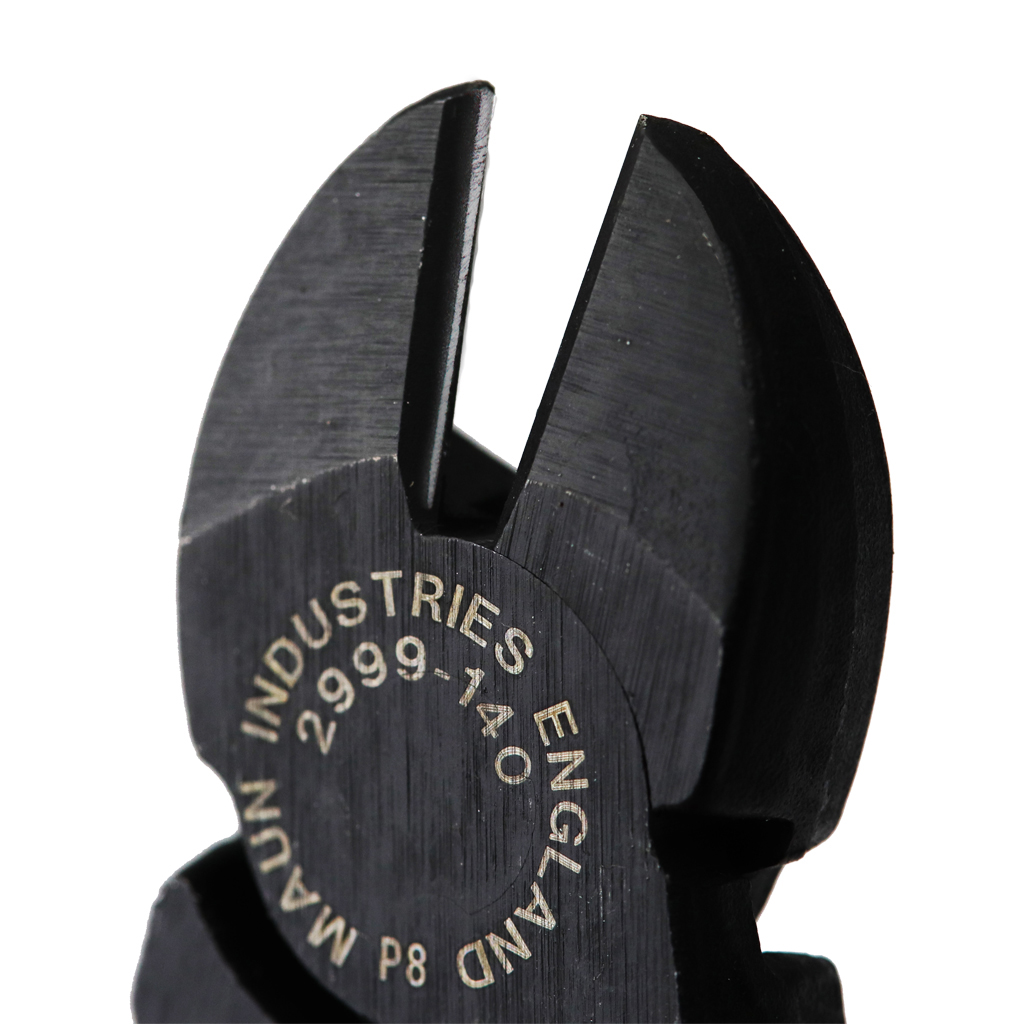 To sharpen your diagonal cutters, do the following:
Clean the cutting edges.

Secure your pliers in a vice.

Run the file along the blade with quick, short movements. Don't apply too much pressure.

Repeat on both sides.

Remove any burrs or kinks, and clean the blades again to finish with a smooth surface.
Watch our Diagonal Cutting Plier in action:
What are the best side cutters for electricians?

Maun Side Cutting Pliers are the best side cutters for electricians, offering fantastic leverage on even hard electrical wire with only one hand required.

What is the difference between side cutters and snips?

Side cutters and snips are essentially the same tool, a cutting plier that works by indenting and wedging cable or wire apart, as opposed to the shearing action used by scissor-type-cutting tools, which gives a cleaner cut.
Can side cutters be sharpened?
Yes, side cutters can be sharpened using a file or a sharpening stone to remove any nicks or burrs.

Conclusion

Now you can get the right pair of side cutters for your next job or project.

Learn more about other types of cutting pliers are the links below:
Recent Posts