How to cut your mattress in half and the best tool to cut mattress springs
25th Jul 2023
Looking to dispose of or re-use an old mattress?
Well you're going to need to be able to cut it.
In this post, we'll go over the best way to cut your mattress in half, as well as the best tool to cut through hard mattress springs.
Why cut a mattress in half?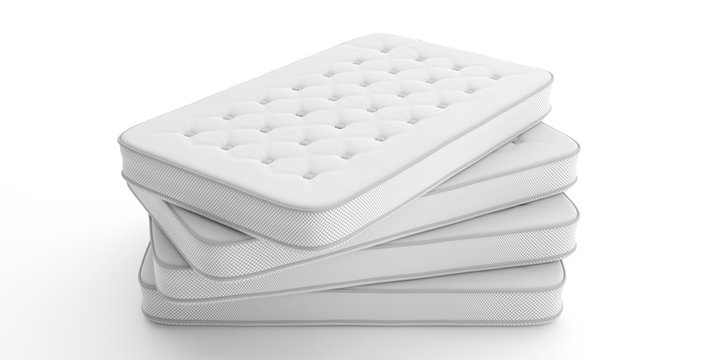 Cutting your mattress in half may seem like a strange thing to do at first, but there are actually many different reasons why you might want to do it:
Recycling
Mattresses are difficult to recycle, because breaking them down into the different materials is a labour intensive process.
But if you choose to break the mattress down at home, you can take each material to be recycled properly, ensuring no-one puts it in landfill.
*Even if your new mattress company is going to collect your old mattress, it doesn't mean they will be recycling it, and millions end up in landfill every year.
Ease of transport
If you're choosing to dispose of your mattress, then transporting it in a normal vehicle is really difficult.
By cutting it in half, you can more easily fit it into a typical family estate car.
Split into single mattresses
With some invention, you can split a large mattress into two smaller mattresses to be re-used as single beds.
These could be for when friends stay over, or for small children.
Re-using the parts
There are many useful qualities of mattress parts that can be re-used for other purposes.
The foam could be used as a bed or cushion for a pet, or to replace existing cushions in furniture. The springs can also be used as decoration or for plant holders.
Tools needed to cut your mattress in half
Before your start to cut into your mattress, you should prepare yourself with the right tools:
Cut resistant gloves

Protective goggles.

A sharp knife, scalpel, or box cutter.

Scissors

A strong pair of pliers (we recommend these)

Strong wire cutters (see below)
Best combination pliers for cutting and bending mattress springs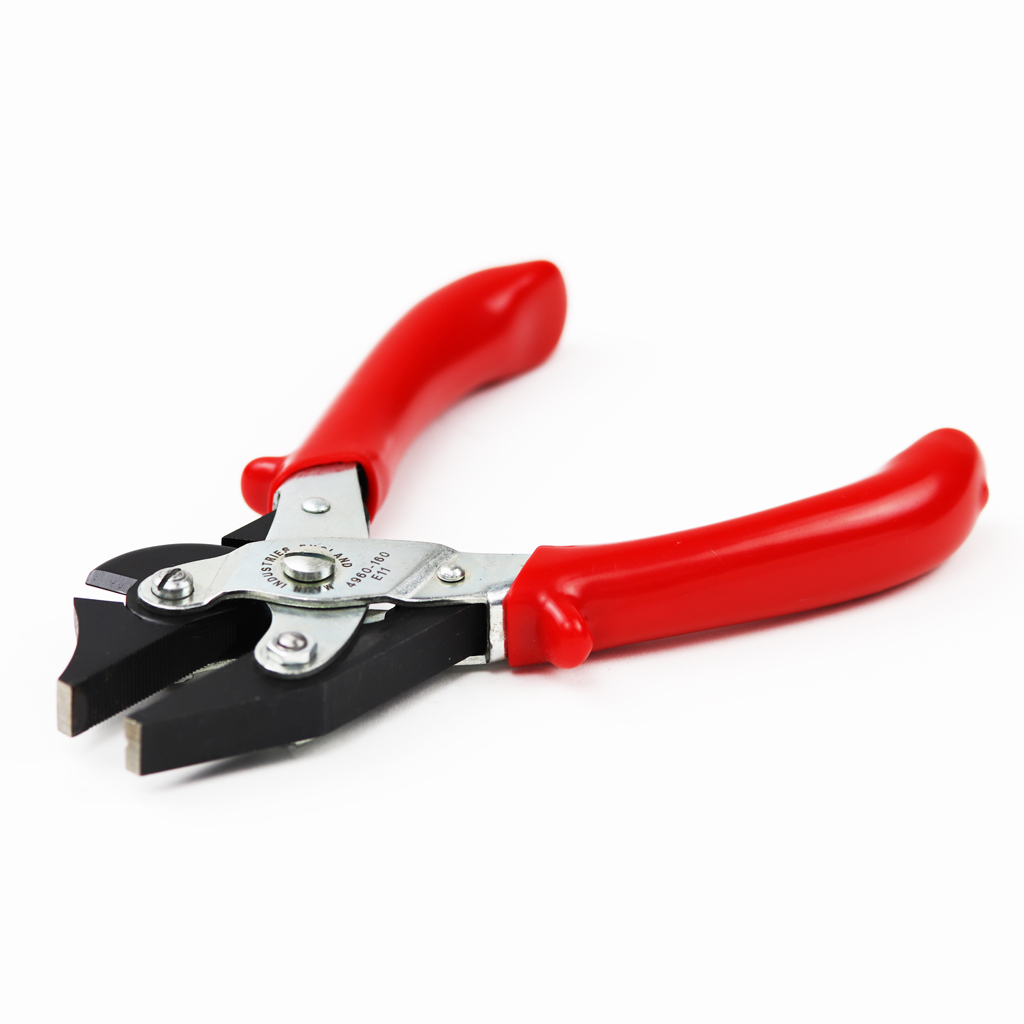 If you're looking for a tool to break down mattresses, why not use something that was built specifically for it?
That's why we recommend you use a pair of Side Cutter Parallel Pliers.
These pliers help with doing the two essential parts of mattress breakdown:
Cutting mattress wire

Straightening and bending sharp edges of mattress wire
So instead of needed two tools, you can both tasks done with one.
They have many useful features, including:
Designed for hard wire, with precision-machined and hardened blades.

Parallel jaws grip wire securely along their whole length.

Multiplies hand force by up to 25x for less cutting effort.

Serrated jaws for improved grip.
Best wire cutters for cutting mattress springs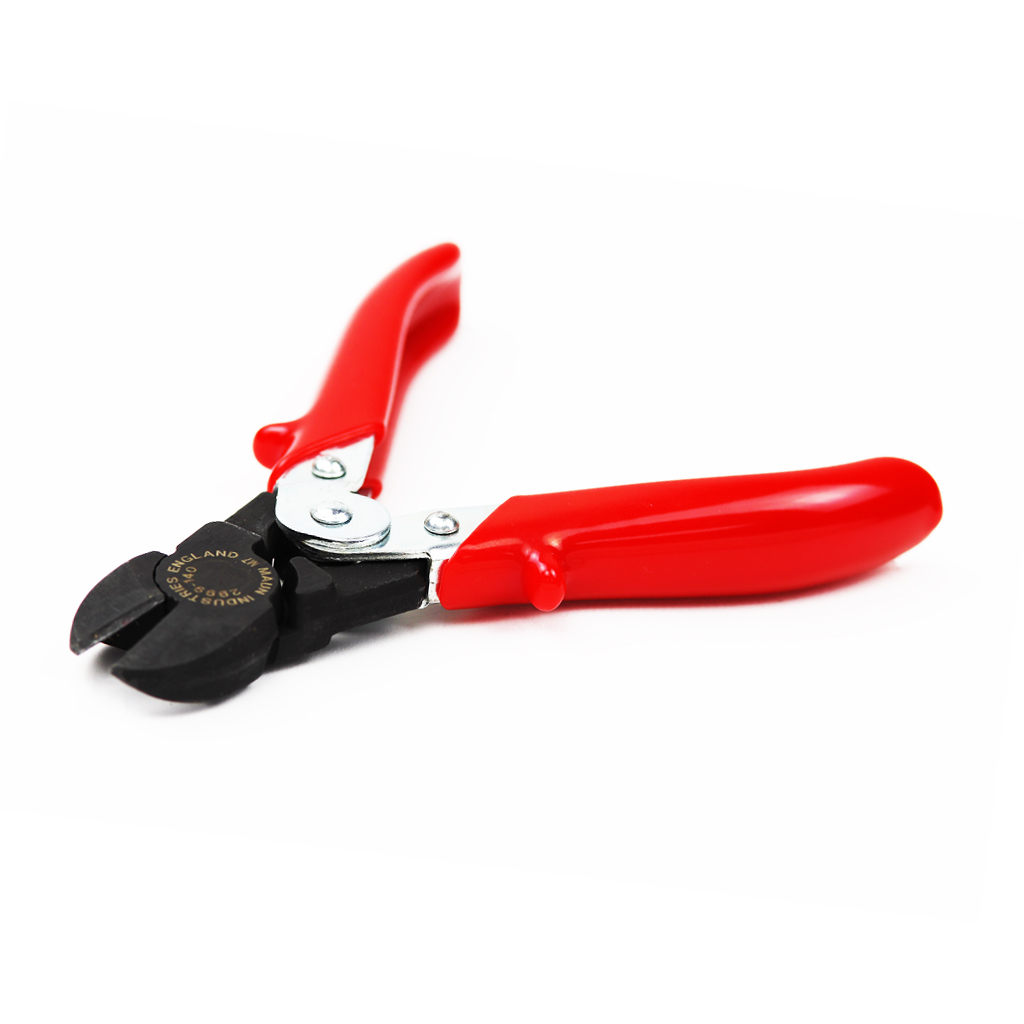 Prefer just wire cutters? The best wire cutters for cutting through mattress springs are the Diagonal Cutters by Maun.
They have been specifically designed to cut through hard wire consistently over time, including a wide range of features such as:
HRC 64 induction hardened cutting edges for exceptional durability and a long service life.

Designed for hard wire – you can cut through mattress springs with ease.

High leverage – they come with a compound-lever action that multiplies your hand force by either 18x or 22x, depending on the size of tool you choose.

They have a robust, long lasting return spring.

You can choose between zinc-plated handles for grip, or softer grips for comfort.
How to cut your mattress in half
Here are the steps to take when cutting your mattress apart:
Optional pre-step: Measuring
If you want to be specific with the sizes of your mattress pieces, then you should first measure and mark a line down the length or width of the mattress at the point you wish to cut it.
Step 1: Cut through the outer material
Make an initial cut in the mattress cover where you wish to cut, then use scissors to cut down the full length/width of the mattress cover.
Step 2: Cut through comfort layers
Mattresses will often have many layers of foam or other soft material above the springs, so you should use a sharp cutter to cut through this layer all the way along the mattress until you reach the springs.
Once you have the springs exposed, mark the place where you wish to cut each one to ensure it's straight.
Step 3: Cut through the Springs
Using your cutting pliers, cut through the mattress springs at the marked point, all the way along the length/width of your mattress.
Take your time, as it can be tough going if you have the wrong tool. If it feels like it's really hard to cut through the springs, then you probably have a tool that's not meant for cutting hard wire (see above for the best tool to choose).
Step 4: Folding down sharp edges
The sharp wire edges could cut upwards into the foam or do other damage, so it's best to bend these back.
The best way to do this is with a strong pair of pliers.
Traditional pliers can struggle to gain purchase on wire, as they use a scissor grip that has a small point of contact, so we recommend using a pair of side cutter parallel pliers or normal parallel pliers instead, which grip evenly across the whole surface of the wire.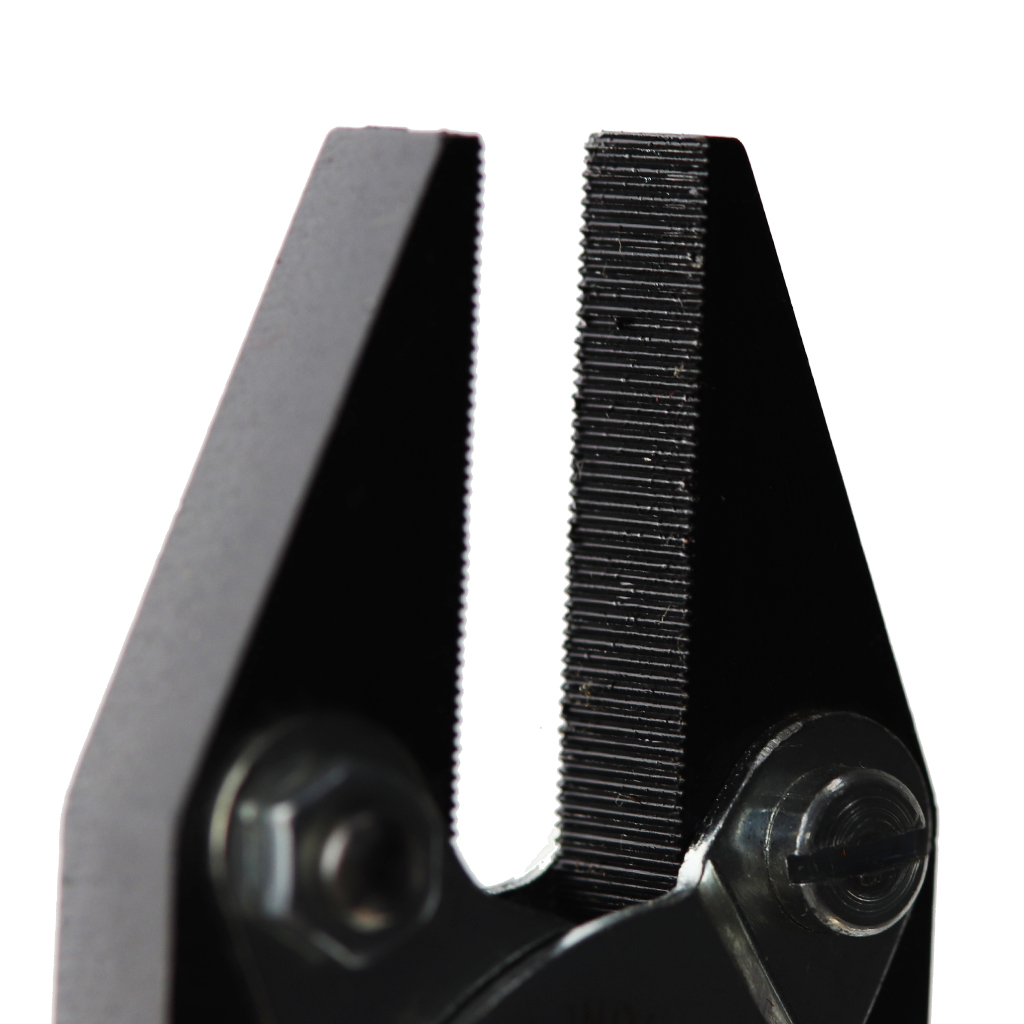 Potential issues – Fiberglass fire barrier
When cutting up your mattress, you might discover that it's actually full of fiberglass.
This can create a big mess if you're not careful, so be careful when disposing of this.
Discover and buy our all new DIY Sets here.

Can you cut a foam mattress in half?
Yes, you can cut a memory foam mattress in half if you want to. The best way to cut a memory foam mattress is to cut it with a Stanley knife or electric knife, ensuring it's sharpened well to avoid it catching on any of the foam. They tend to be easier to cut if they don't have any wires in.
Conclusion and further reading
We hope you enjoyed our guide on how to cut up and dispose of your mattress.
Keep reading with some of our related blog posts below:
Recent Posts