If you want to make jewellery, then you know that the right pliers can amplify your skill and intricacy.
But which pliers are best for jewellery? In this post, we'll go through our top picks.
What are jewellery pliers?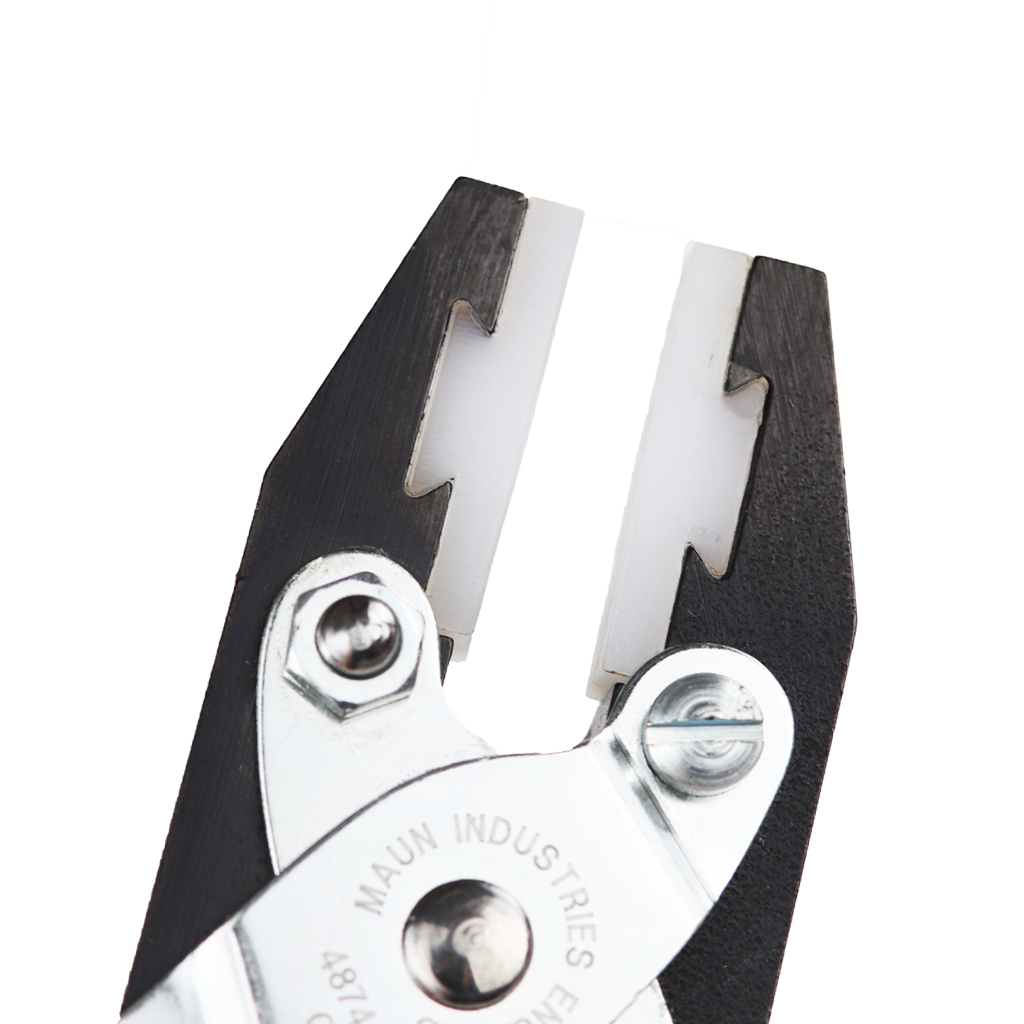 Jewellery making requires a lot of very intricate tasks that can only be done by specialist tools.
These include bending, wire cutting and making loops, amongst others.
The main types of jewellery pliers are:
Chain nose pliers – used for crimping, opening and closing rings, bending, turning and holding wire.

Round nose pliers – these have round jaws for making accurate curves and loops.

Smooth Jaw Flat nose pliers – these are used for a good purchase on wire, straightening out bends or kinks, and for firmly gripping work pieces.

Side cutters – these are sharp to create clean, accurate cuts.

Crimping pliers – used to crush metal onto wire clasps to keep beads in place.

Bent nose pliers – these are a specialist type of plier to reach wire that's in awkward positions.
Important features for good jewellery pliers
Here are the most important features for a good set of jewellery pliers:
Accuracy – making accurate bends or loops is the most important part of jewellery, and nothing is more frustrating than having to straighten and re-do a certain loop because your tool wasn't accurate enough.
Ease of Use – it can get very tiring on your hands when making a lot of jewellery, so look for pliers that are easy to use. Key features include return springs (that reset the pliers without effort), and cutters that multiply your hand force (meaning you have to squeeze less).
Smooth Jaws – jewellery is delicate and can be easily damaged. Look for pliers with smooth jaws, to ensure they aren't going to pierce or flatten your wire. Bonus points if you can find parallel pliers, as they distribute force more evenly on your jewellery.
Best jewellery pliers set
Our choice: Jewellery Making Tool Kit Platinum 6 Pliers
This jewellery making tool kit ticks all of the boxes.
Reasons to buy:
Great value for money (saves 33%).

Contains 6 useful jewellery pliers in one pack.

Covers gripping, wire work, ring bending and loop making.

Smooth and nylon jaws won't damage your workpiece.

Built to last, robust construction & rust-proof finish.
Click here to view the product online.
Best jewellery pliers for beginners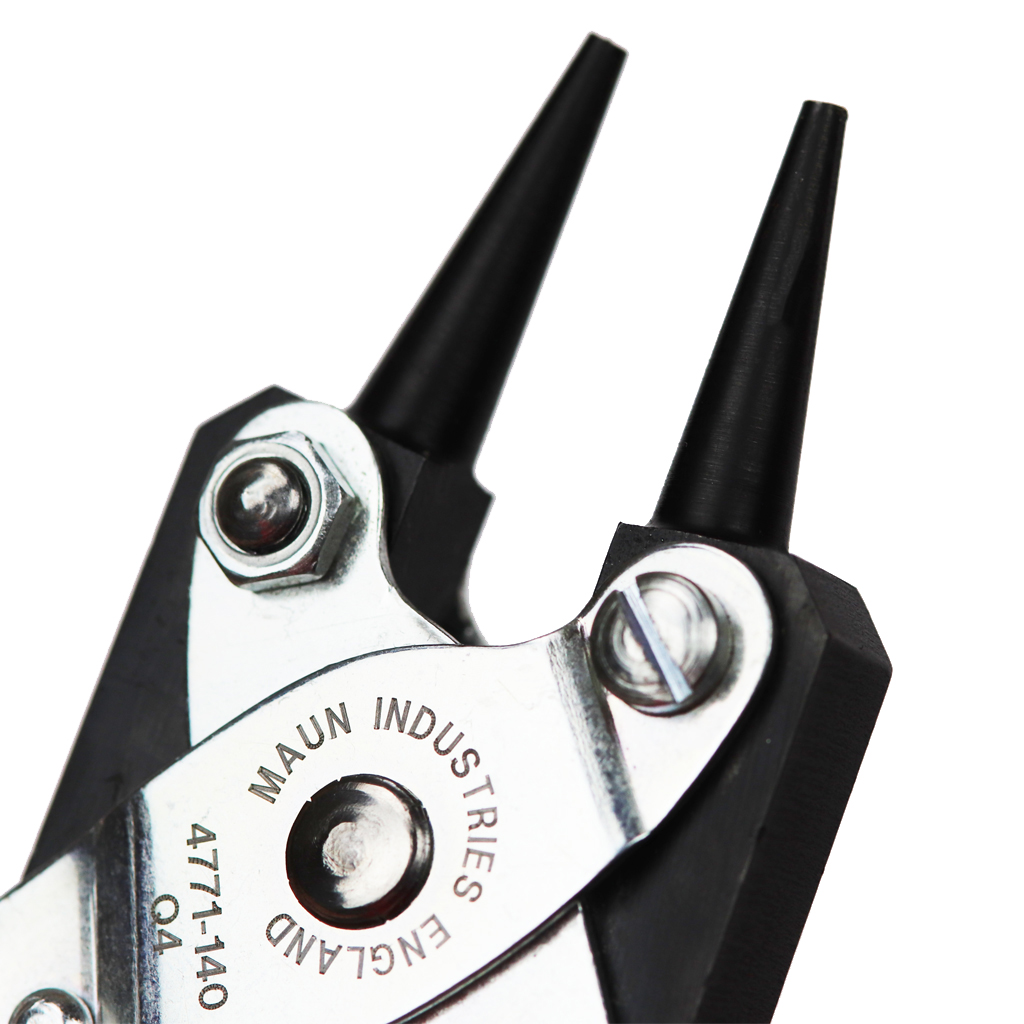 Our choice: Round Jaws 1 1/2" Parallel Plier 140 mm
These pliers are your perfect introduction into loop making.
Reasons to buy:
Ideal for bending and forming loops in jewellery.

Make loops of various sizes using the different parts of the round jaws.

Smooth jaws prevent any damage to workpieces.

Long-lasting return spring makes them easy to use.

HRC-57 case hardened jaws for durability.
Click here to view the product online.
*You can also read our full article: Jewellery Tools for Beginners.
Best jewellery pliers for advanced users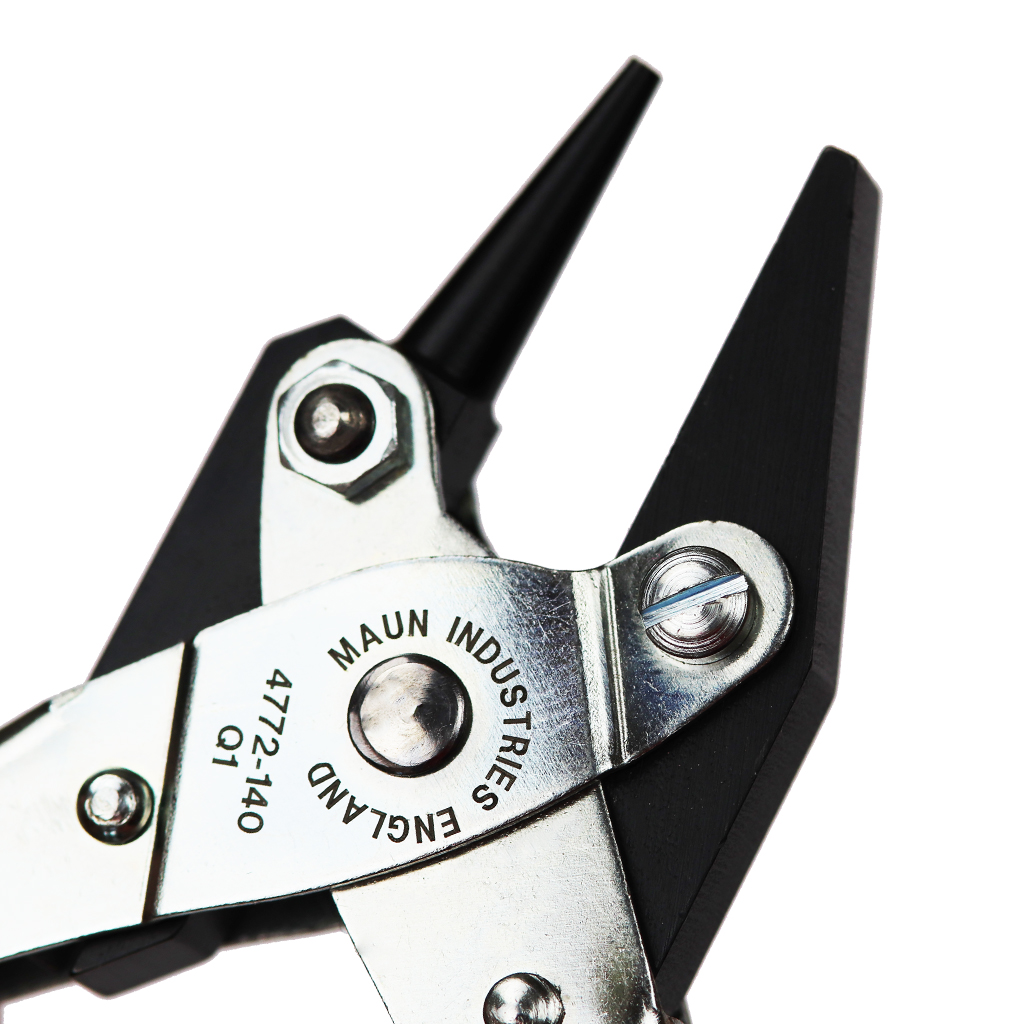 Our choice: Round And Flat Jaws Parallel Plier 140 mm
Grip and bend without fear of damaging your jewellery.
Reasons to buy:
One tapered round jaw for making loops of varying diameters.

One flat jaw to keep a firm grip.

Parallel jaws ensure consistent grip without damage.

Smooth jaws also prevent scratching or damage to delicate pieces.

Long-lasting return spring for ease of use.
Click here to view the product online.
Best cutting pliers for jewellery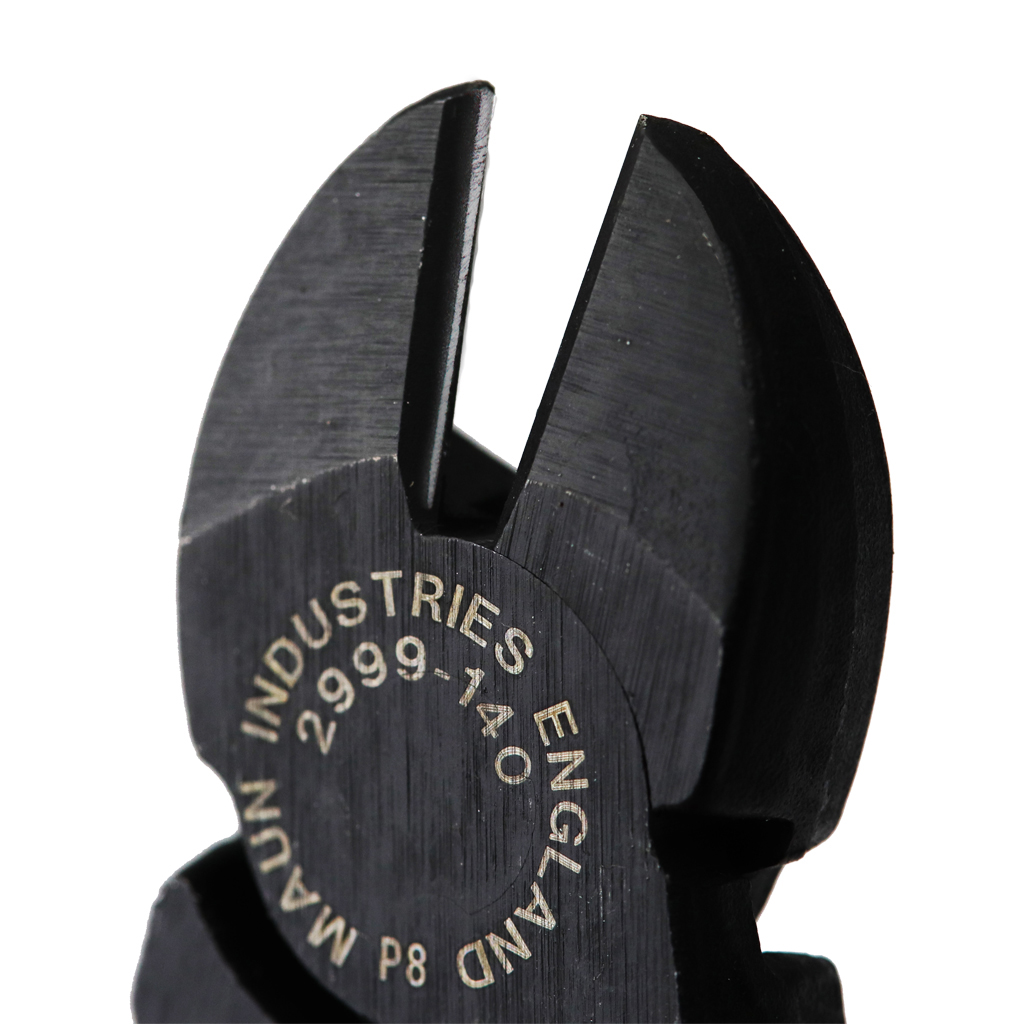 Our choice: Maun Diagonal Cutting Pliers For Hard Wire
Repetitive cutting made easy, even on hard jewellery wire.
Reasons to buy:
High-leverage, with a compound-lever action that multiplies your hand force 18x.

Induction-hardened cutting jaws to HRC 64 to ensure longevity.

Long-lasting return spring for ease of use.

Very accurate cutting edges.
Click here to view the product online.
Can I use regular pliers for jewellery making?
You could definitely start a few test pieces using traditional pliers, but if you are going to make something to wear or sell, then you will struggle to achieve the accuracy and quality you want without specialist tools.
Which pliers are best for closing jump rings?
Chain nose or snipe nose pliers are the best for opening and closing jump rings when making jewellery, and are a good all round plier to have in general.
See our recommended smooth jaw snipe nose pliers here.
Conclusion and further reading
We hope you enjoyed reading our guide on the best jewellery pliers.
Take a look at our related posts below:
Maun are proud to be members of the National Association of Jewellers. Every NAJ member is required to abide by the NAJ's Code of Conduct based on honesty, integrity and professionalism. The grant of arms gives customers peace of mind that they are dealing with a jewellery business they can trust.