Your guide to jewellery making pliers
26th May 2023
So, you've learned how to make jewellery.
You know the different metals and how they behave. And of course, you know how to create a beautiful design.
But do you know about the importance of having the right tools for the job? About which pliers are used for jewellery making, and how they can help you refine your craft?
Well, you're in the right place. Because this blog will tell you exactly that.
What are parallel pliers used for in jewellery?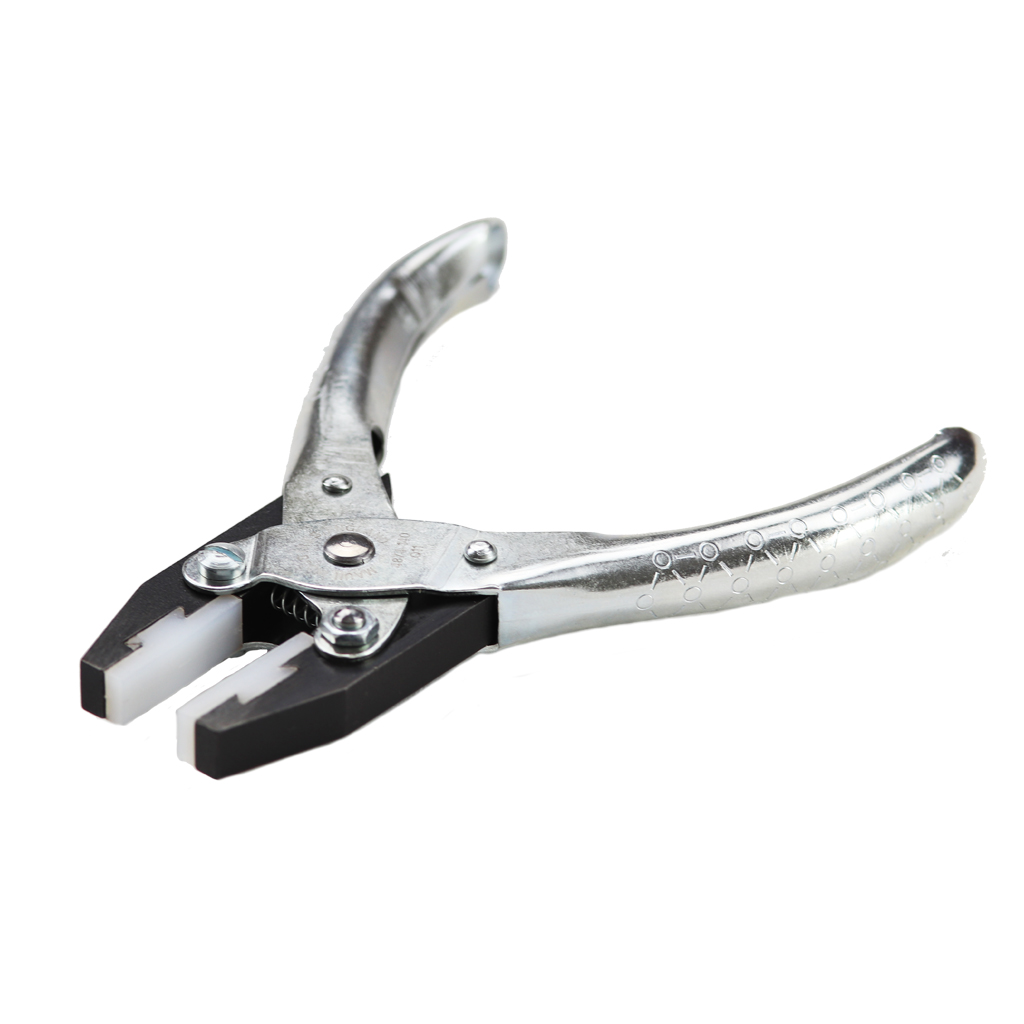 Whether you're a professional jewellery maker or a keen hobbyist, jewellery parallel pliers should be an essential part of your kit.
Bending and cutting wire is quicker and easier. You can hold precious stones, clasps and other tiny objects in a strong, firm grip. And you can often achieve a smoother finish too.
It's all about working faster, smarter and better.
So, what are the best jewellery tools?
Types of parallel pliers for jewellery
At Maun, we've expertly crafted a range of different pliers, just for jewellery designers. Available in a number of sizes to suit all sorts of jobs.
Here's a quick guide to what each type does: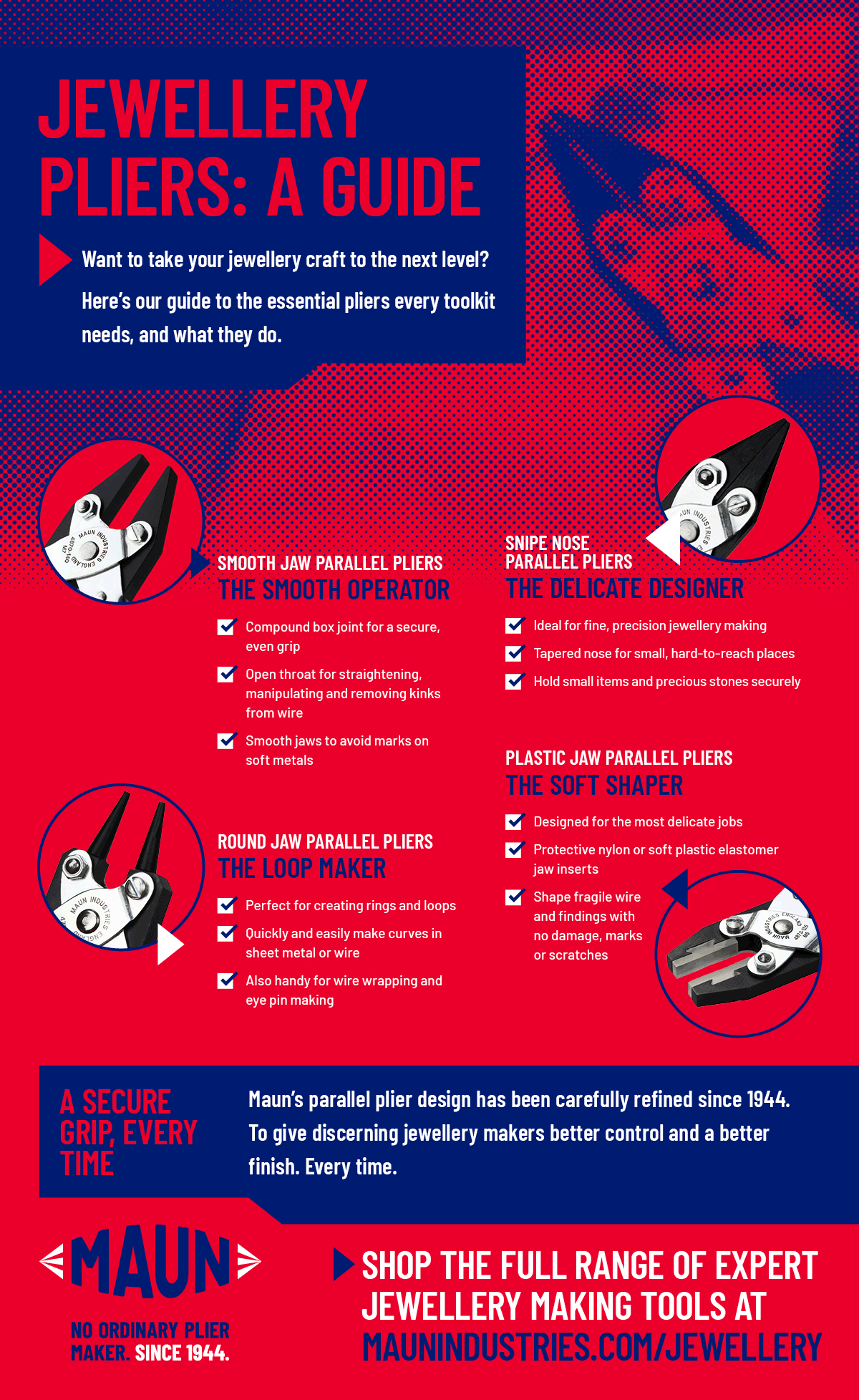 Smooth jaw parallel pliers for jewellery making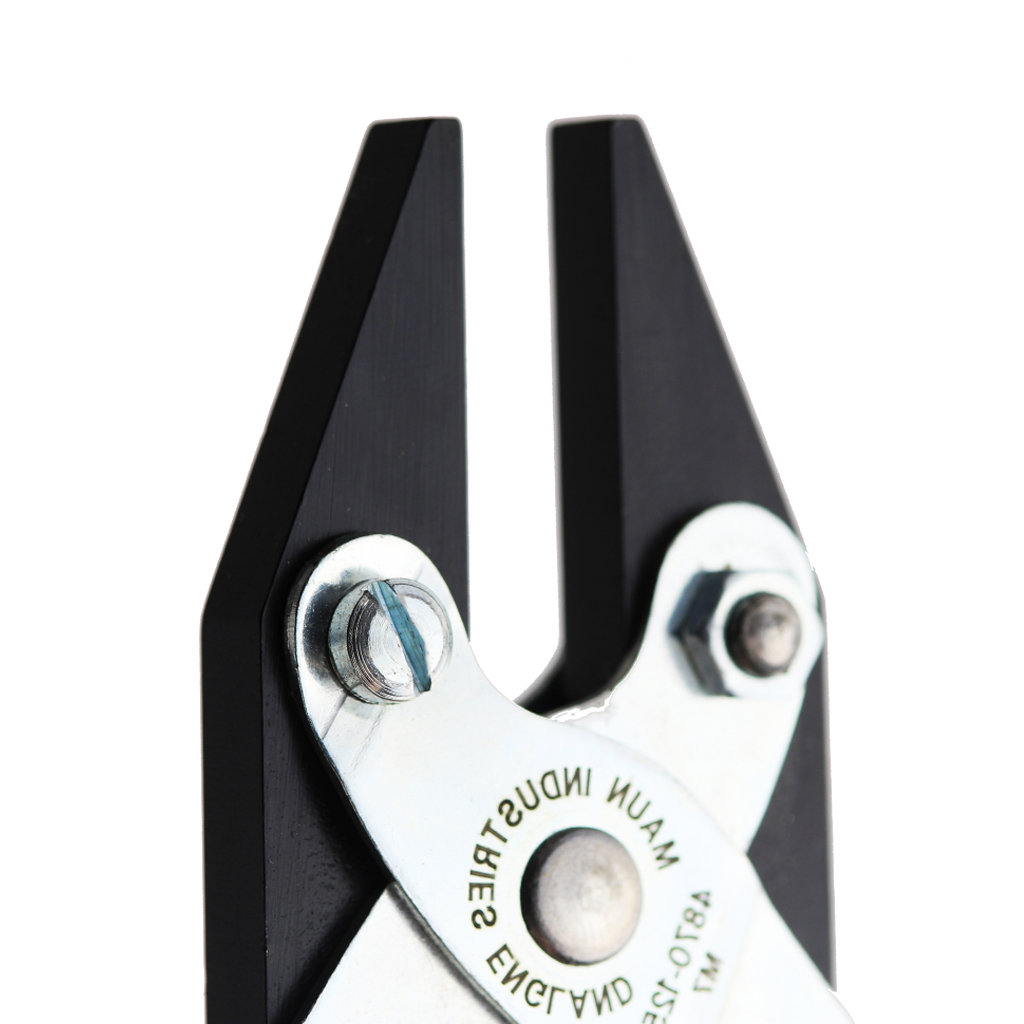 Thanks to their compound box joint, these pliers are perfect for gripping delicate workpieces. As you open and close the tool, the pliers' jaws always remain parallel. This gives you a secure hold and even pressure along the full length of the jaw, rather than a fiddly grip at just the tip.
Then there's the open throat. Feed metal wire through it to bend, straighten, manipulate and remove kinks with ease.
Plus, the smooth jaws ensure a damage-free finish. Perfect for opening and closing jump rings.
Shop our full range of smooth jaw parallel pliers here.
Watch our Smooth Jaws Parallel Plier in action:
Snipe nose parallel pliers for jewellery making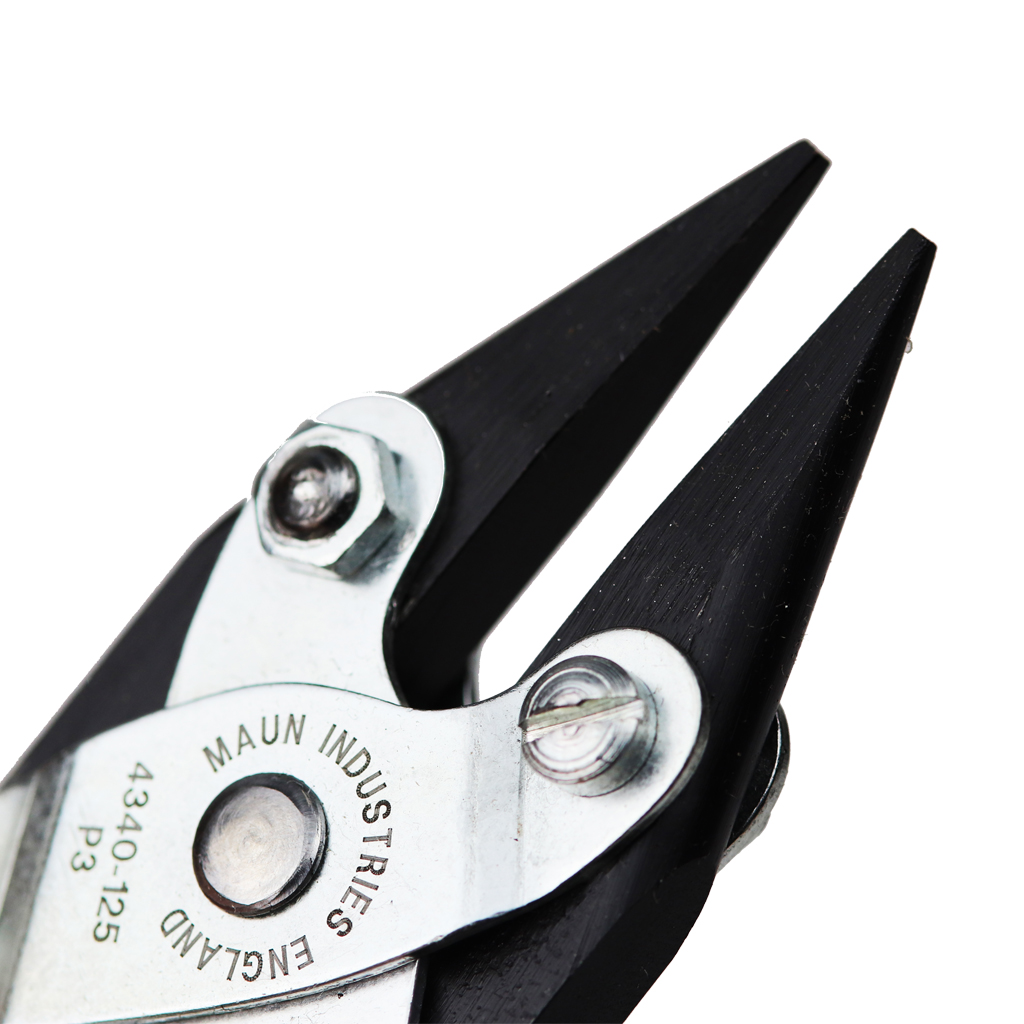 Ideal for handling the smallest precious stones and workpieces, these pliers combine parallel plier perks with the intricate benefits of long nose or needle nose pliers.
Parallel jaws that taper to a point. An open throat for feeding wire. All packed into a compact design created especially for fine working.
Shop snipe nose parallel pliers here.
Watch our Snipe Nose Parallel Plier in action:
Round jaw parallel pliers for jewellery making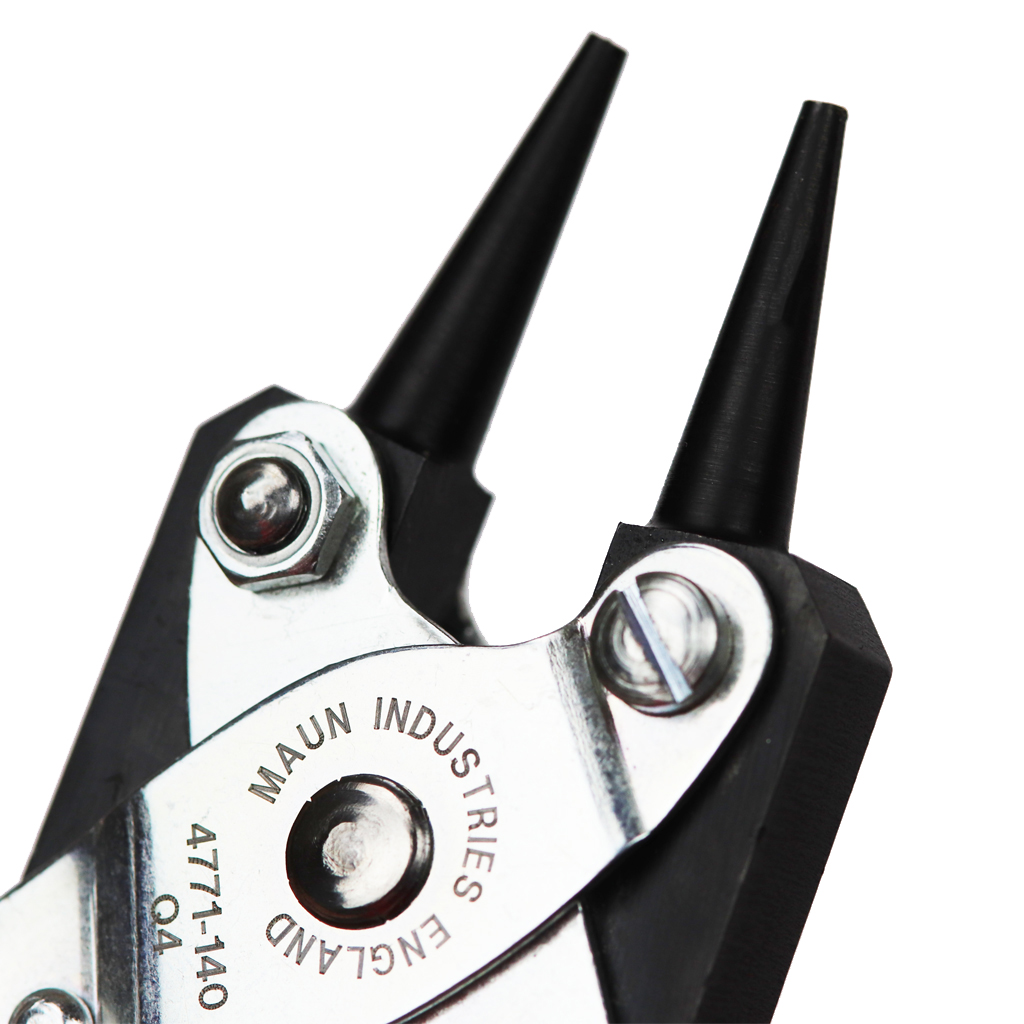 Need to create metal loops or bend rings? These are the jewellery making tools for you.
One or two smooth round jaws. Tapered to a fine point. Working in parallel action. Simply grip the wire at any point along the jaws' length, to create the right size of loop for your task.
Or if you're making rings, choose a parallel plier with one half round jaw and one flat jaw. Grip your metal between the parallel jaws, and carefully bend against the half round jaw.
The perfect finish. Just like that.
Shop round jaw parallel pliers here.
Plastic jaw parallel pliers for jewellery making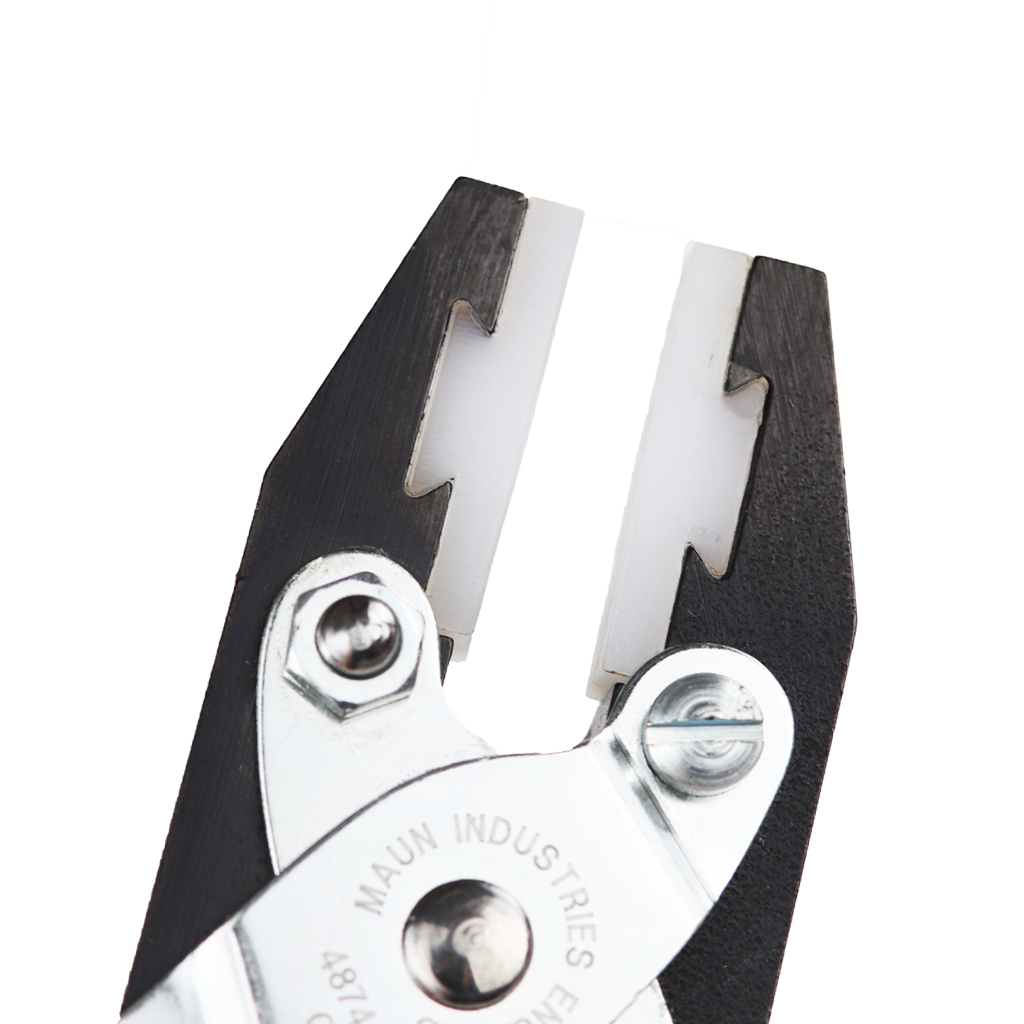 Working with fragile pieces? No problem. For really delicate jewellery work, there's the plastic jaw plier.
With nylon or soft plastic elastomer jaw inserts, you get all the benefits of our outstanding jewellery pliers. But with absolutely no marks.
Shop plastic jaw parallel pliers here.
Want to take your jewellery craft to the next level?
TO platinum-standard jewellery making kits to individual pliers for the most intricate tasks. Maun has been designing the finest crafting tools since 1945.
Made in Britain. Made to last. And made with you in mind.
Shop the full range of Maun jewellery making tools today.

Also see our jewellery tools for beginners post, and our best jewellery pliers here.
Maun are proud to be members of the National Association of Jewellers. Every NAJ member is required to abide by the NAJ's Code of Conduct based on honesty, integrity and professionalism. The grant of arms gives customers peace of mind that they are dealing with a jewellery business they can trust.
Recent Posts