10 types of pliers and what they're good for
26th May 2023
If there's one thing we know at Maun, it's pliers.
From parallel pliers to side cutter parallel pliers, we know our stuff when it comes to toolkit grippers. Made for all your bending, straightening, crimping, cutting and looping needs, there's a lot they can do. But it's crucial to kit your toolbox out with the proper pliers, to get the best, safest results for your job. Every time.
What makes pliers different from each other?
The devil's in the detail when it comes to pliers. The same but different, every pair has similar vital components but with varying designs and features, suitable for all sorts of specialities.
Nose or jaws: The pincer end of pliers, this is the bit that differs most, including smooth, serrated, cutting and even specialist variations.
Fulcrum: Right where the jaws and handles connect is the pivot point of pliers. This intensifies force, giving a stronger grip.
Compound box joint: Specific to parallel pliers, the compound box system replaces the fulcrum to give parallel plier jaws a clamping action instead of scissor action.
Cutters: Found near the fulcrum on standard pliers and the side of one jaw on parallel pliers, cutters slice through materials.
Handles: Straight or curved, plier handles often have a plastic cover for a snugger grip. Bare metal is available too, which is preferred by a lot of professionals.
What are the different types of pliers used for?
Flat nose pliers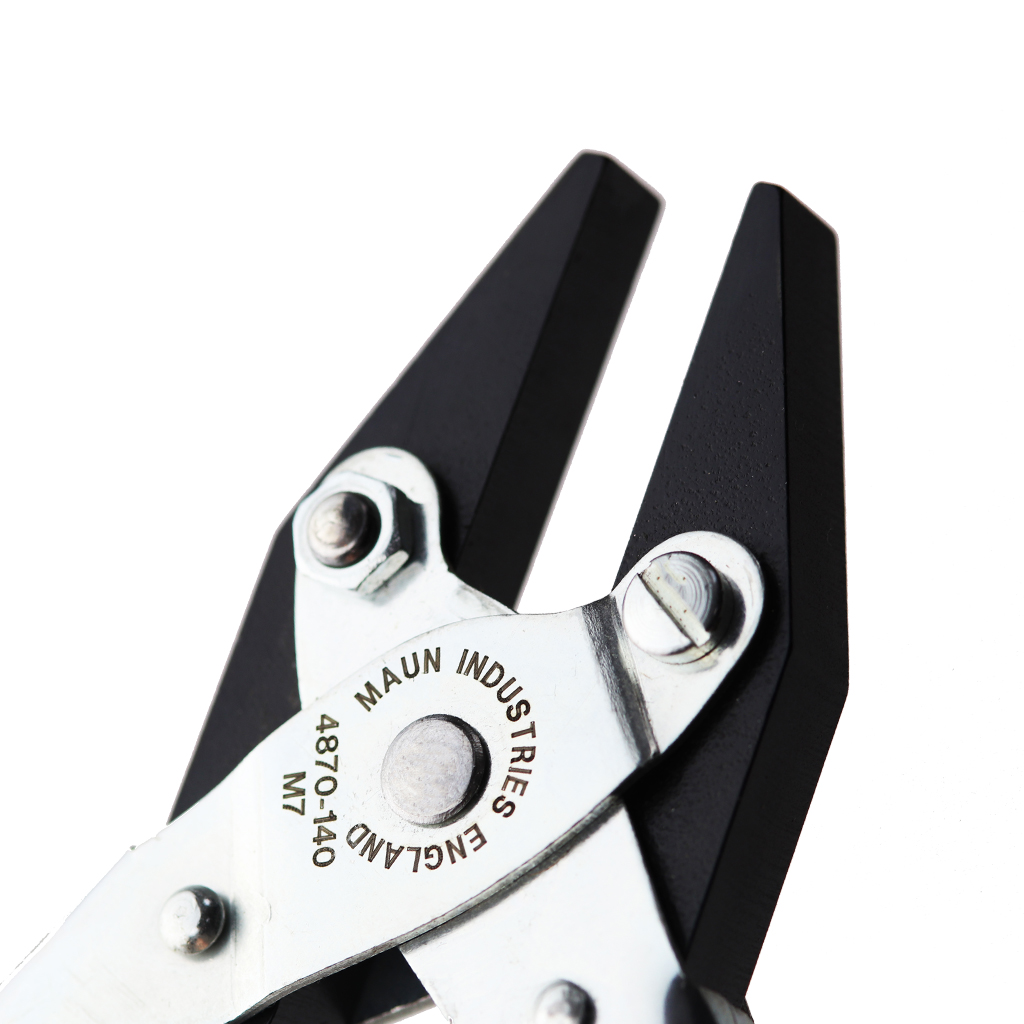 The most basic bit of kit, flat nose pliers are meant for holding and gripping materials. Great for bending wire, smooth jaw versions are gentle on jewellery work.
Watch our Smooth Jaws Parallel Plier in action:
Cutting pliers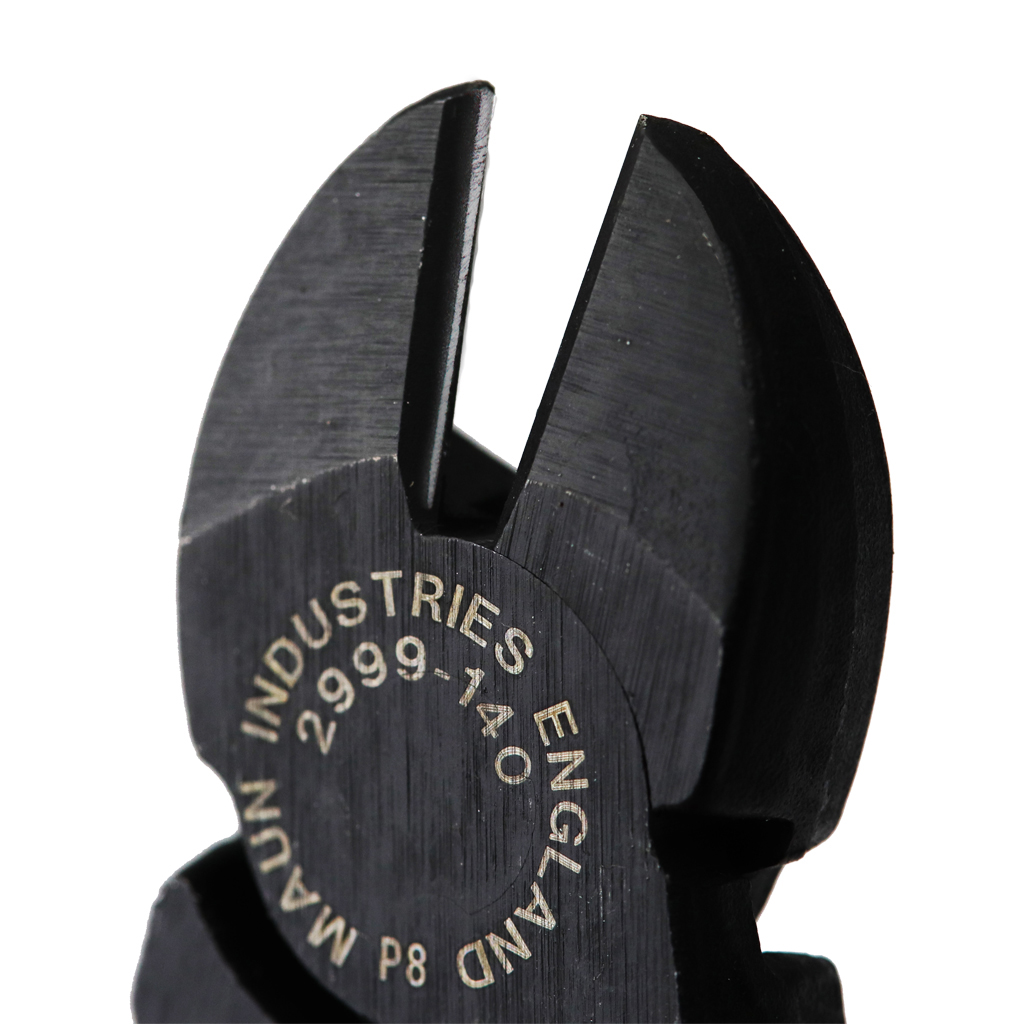 These nippers are used for slicing through different materials. Maun's diagonal cutting pliers feature a nifty compound lever action, packing more cutting power than other diagonal or side cutters.
Shop Maun's diagonal cutting pliers.
Watch our Diagonal Cutting Plier in action:
Combination pliers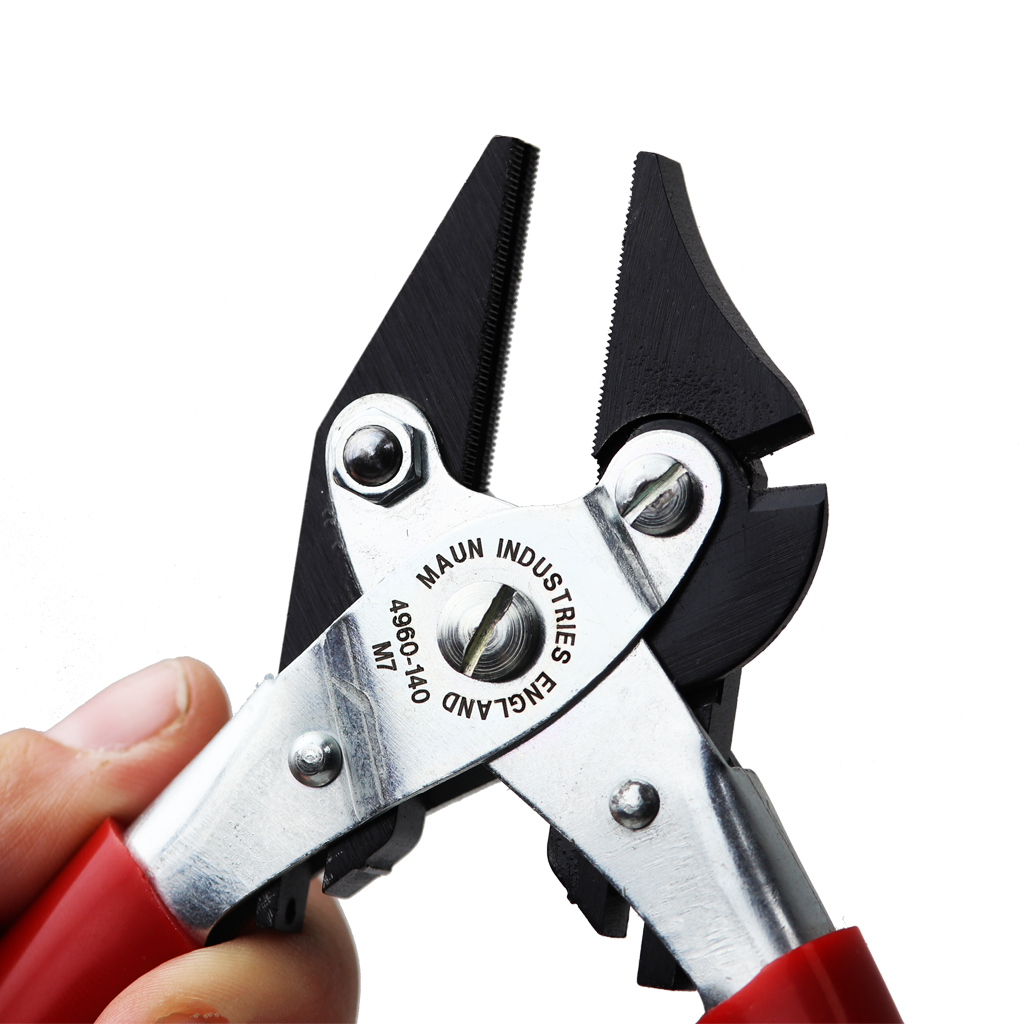 A double whammy tool equipped with serrated or smooth jaws to grip and bend. And sharp jaw edges next to the fulcrum, perfect for cutting wire.
Parallel pliers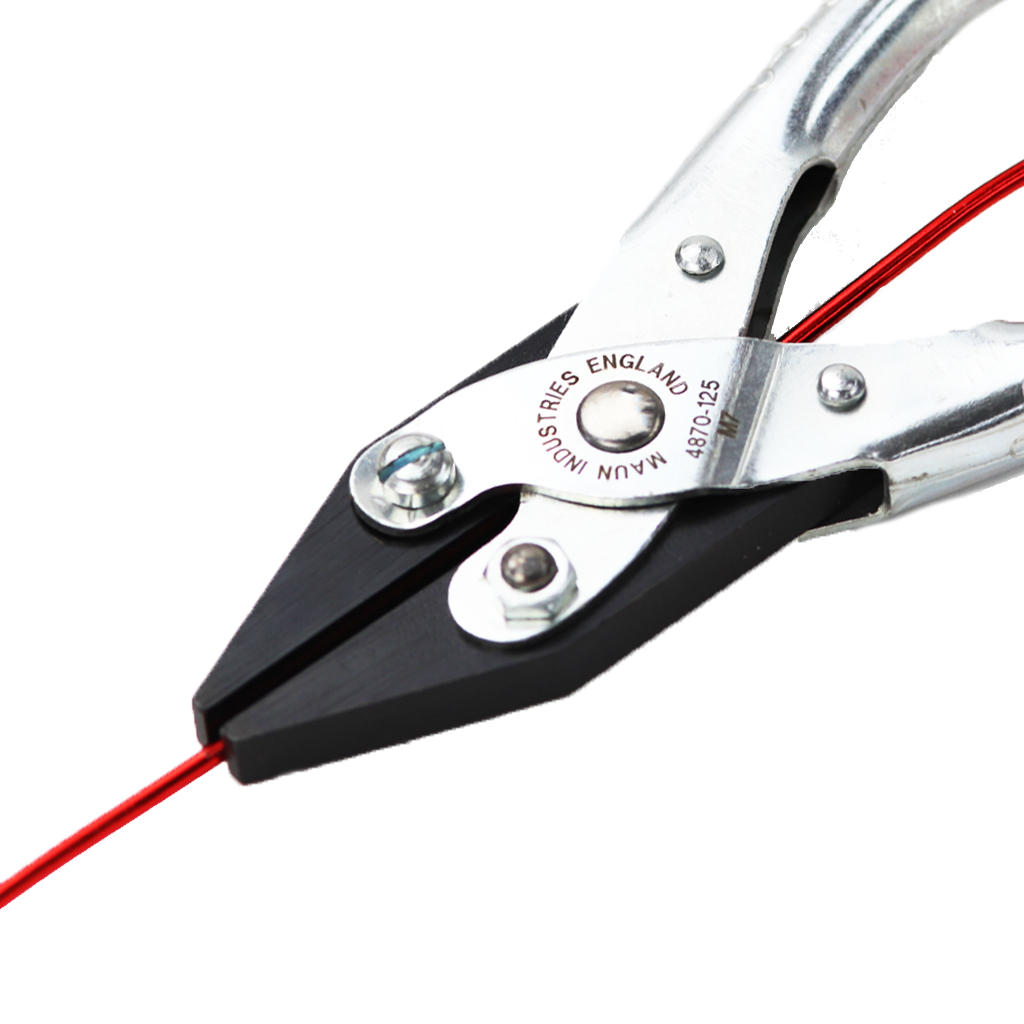 These gripping gadgets are Maun's original problem solver. With a clamping jaw motion rather than scissor action, get an even grip across the full length of the pliers' jaws and use the open throat to feed through wire or rod.
Shop Maun's parallel pliers.
Side cutter parallel pliers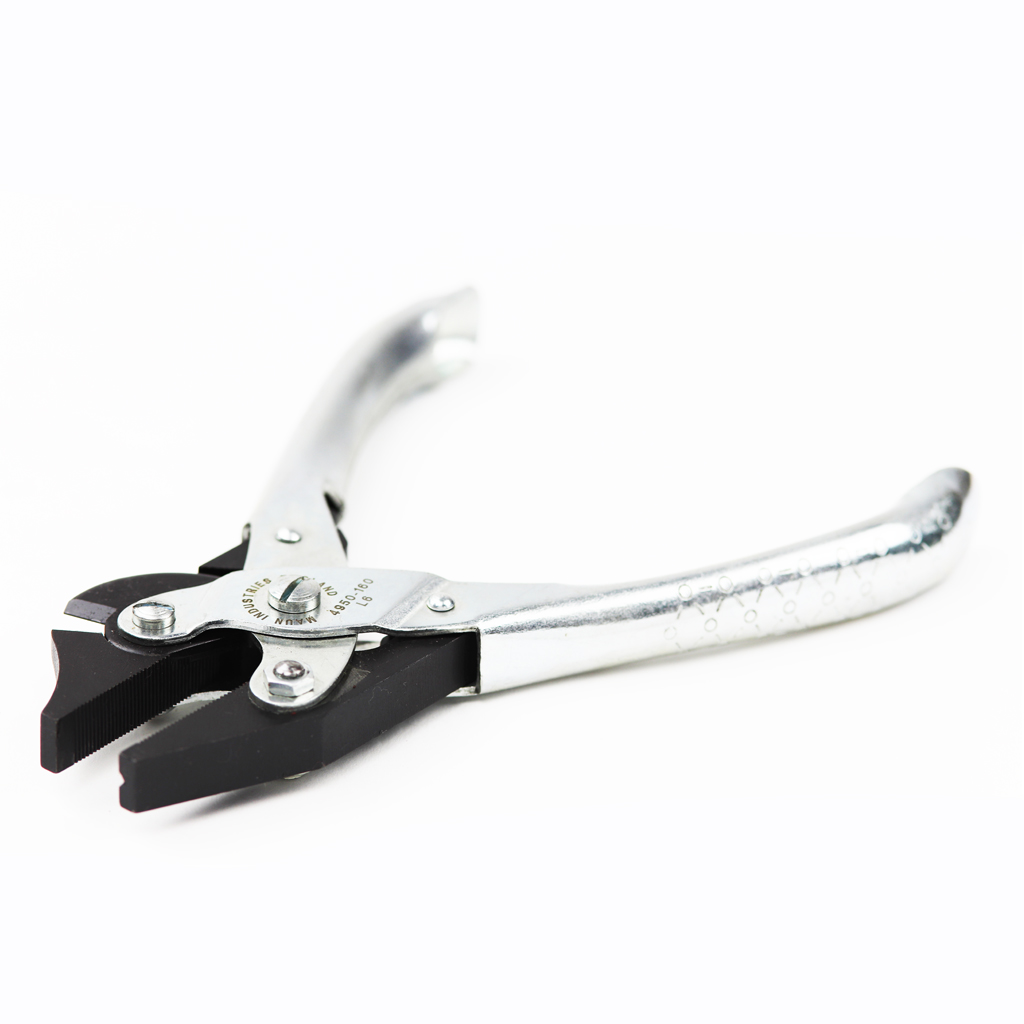 Maun's version of the combination plier, but better. Grip along the full length of plier jaws with the parallel clamping action. Get a sturdy hold on wire and rod with the V-slot or feed it through the open throat. And glide through tough materials and thick wires with the precision cutting edges. These pliers don't mess about.
Shop Maun's side cutter parallel pliers.
Watch our Side Cutter Parallel Plier in action:
Needle nose, snipe nose and long nose pliers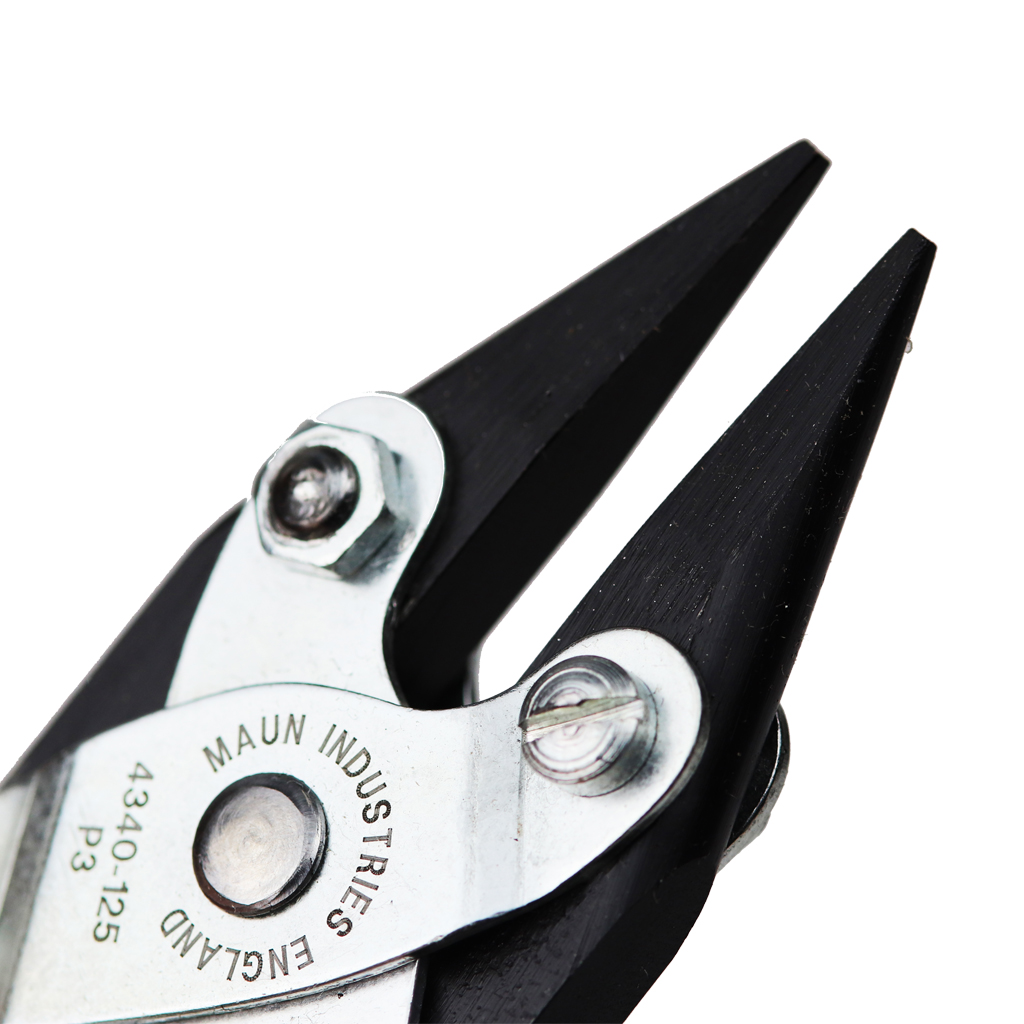 A nimble gizmo ideal for holding small components, these pliers have long, narrow jaws perfect for compact spaces and precise crafting.
Shop Maun's snipe nose pliers.
Watch our Snipe Nose Pliers in action:
Round nose pliers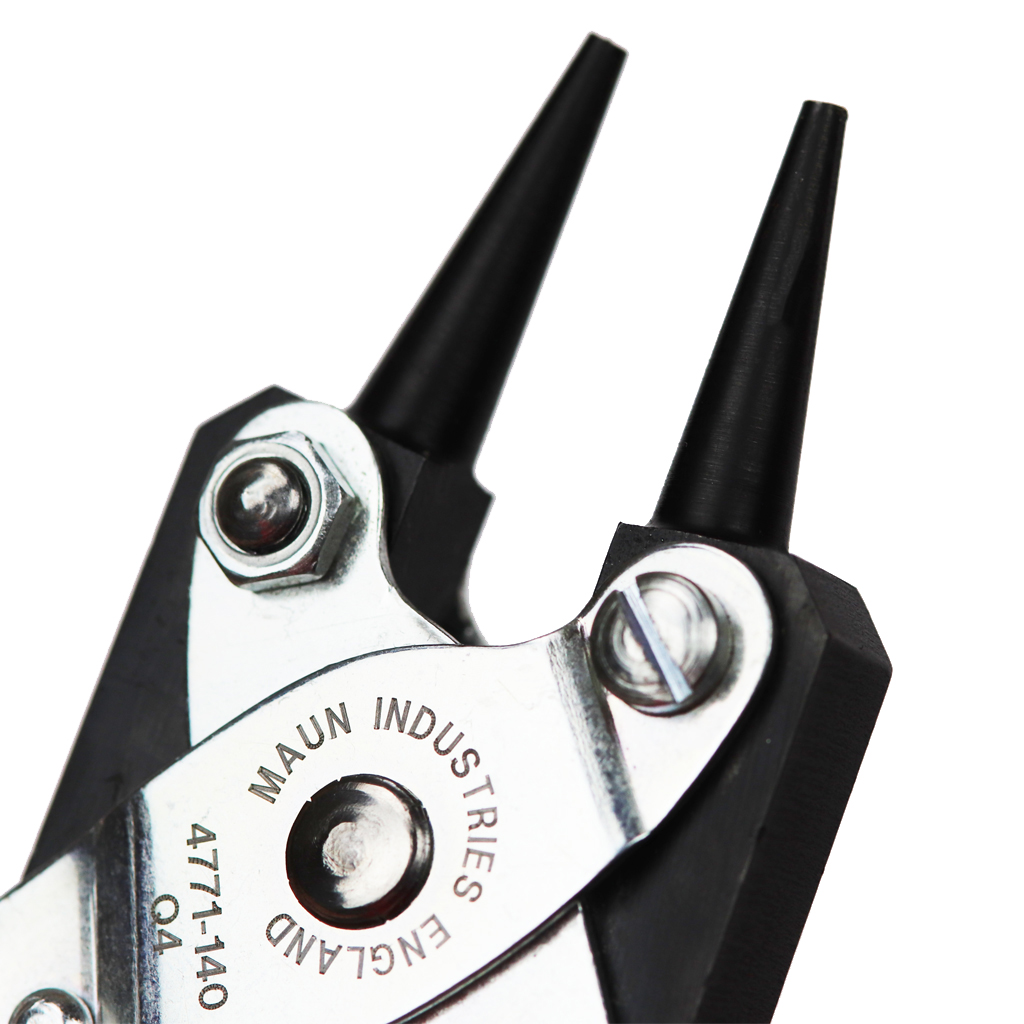 Typically designed with a parallel jaw for slicker loop making and wire-bending, these gadgets are great for craft work and jewellery making.
Shop Maun's round nose pliers.
Crimping pliers
These gadgets are a professional's toolkit essential. Ideal for attaching connectors to electrical cables and providing the most reliable gas-tight seals.
Shop Maun's crimping tools.
Locking pliers
Great for getting a stubborn grip on surfaces, the handy locking mechanism frees you from having to hold the pliers closed.
Speciality pliers
For a tool that fits you and your trade, Maun creates custom pliers – from press stud pliers to hair extension pliers and more.
Shop Maun's speciality pliers.
So, what pliers can I get from Maun?
In short, there's loads. Have a scroll below to see the top 5 Maun pliers your toolkit should include. Or shop our full range here.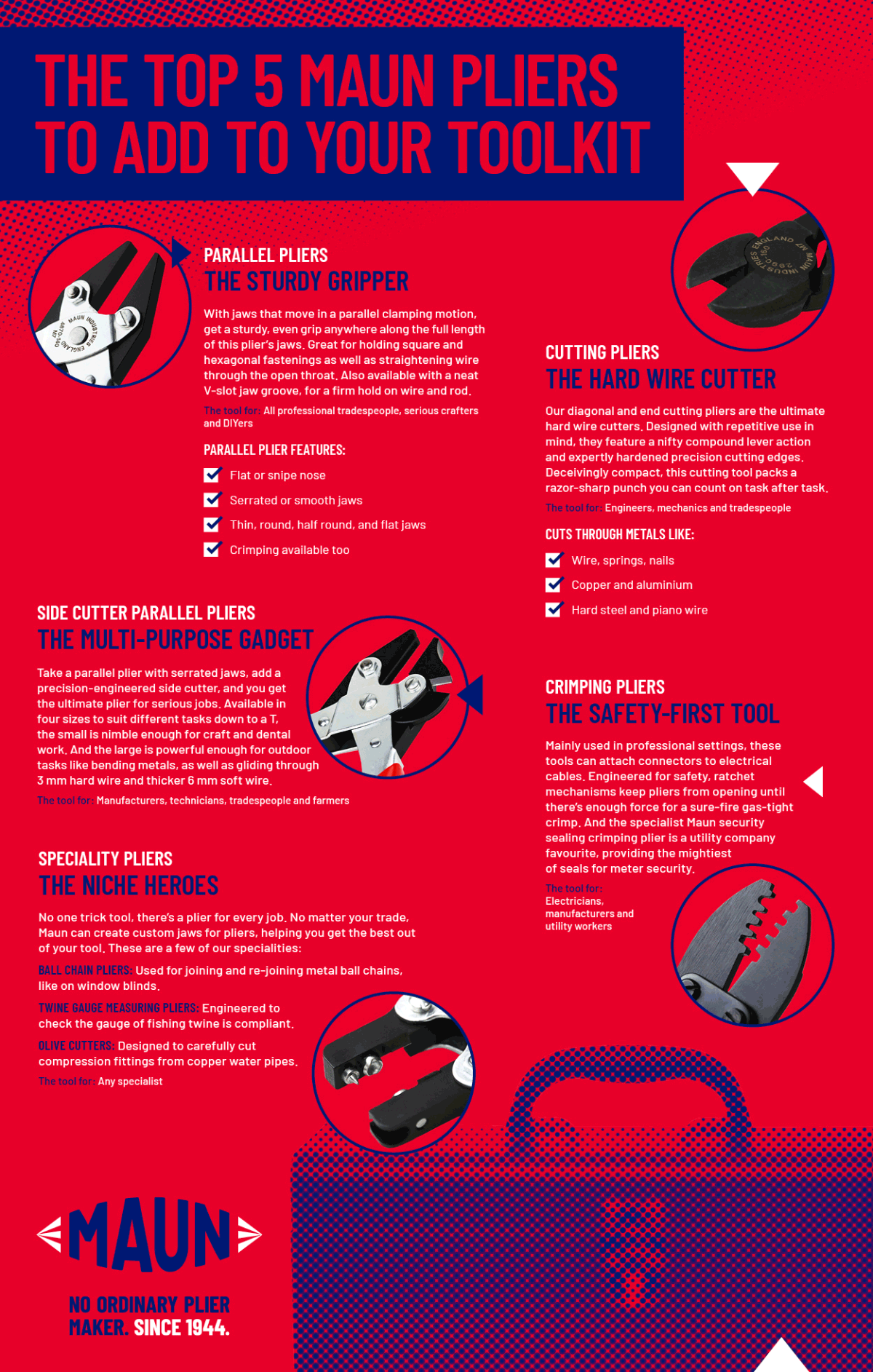 Browse Related Blog Posts:
Recent Posts