Posted by Maun Industries Ltd on 11th Sep 2018
Birmingham School of Jewellery - End of year show June 2018
In June 2018 we were given the pleasure of attending the Birmingham School of Jewellery end of year show at Birmingham City University.
We were able to have a look at some of the masterpieces that the students had designed & brought to life for the show, these were all very delicate, well thought out, unique jewellery pieces. We were overwhelmed with the quality of the items presented. We were able to photograph some of the jewellery that the students had created, each piece different to the next. These selected photographs are a selected few of the designs that really stood out to us...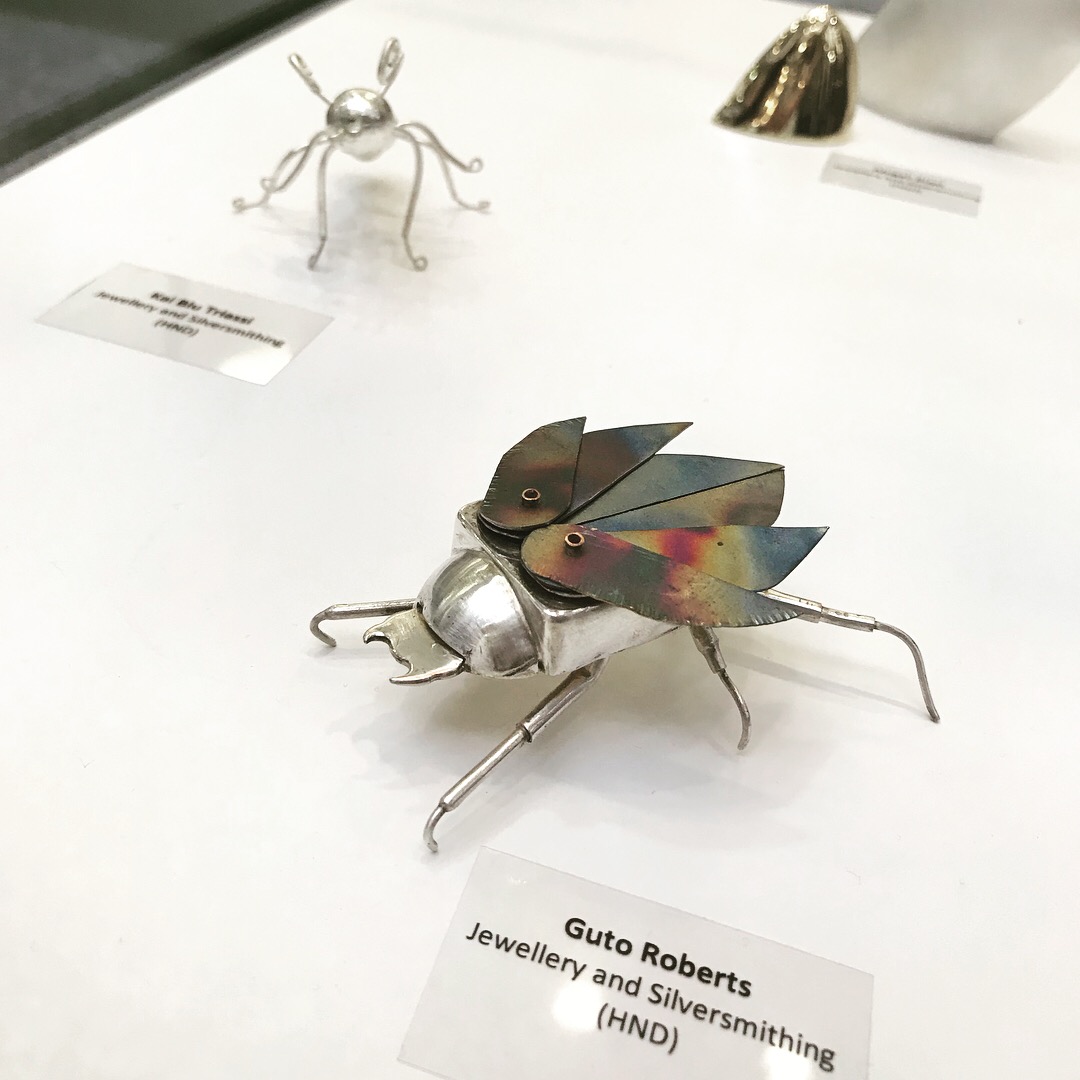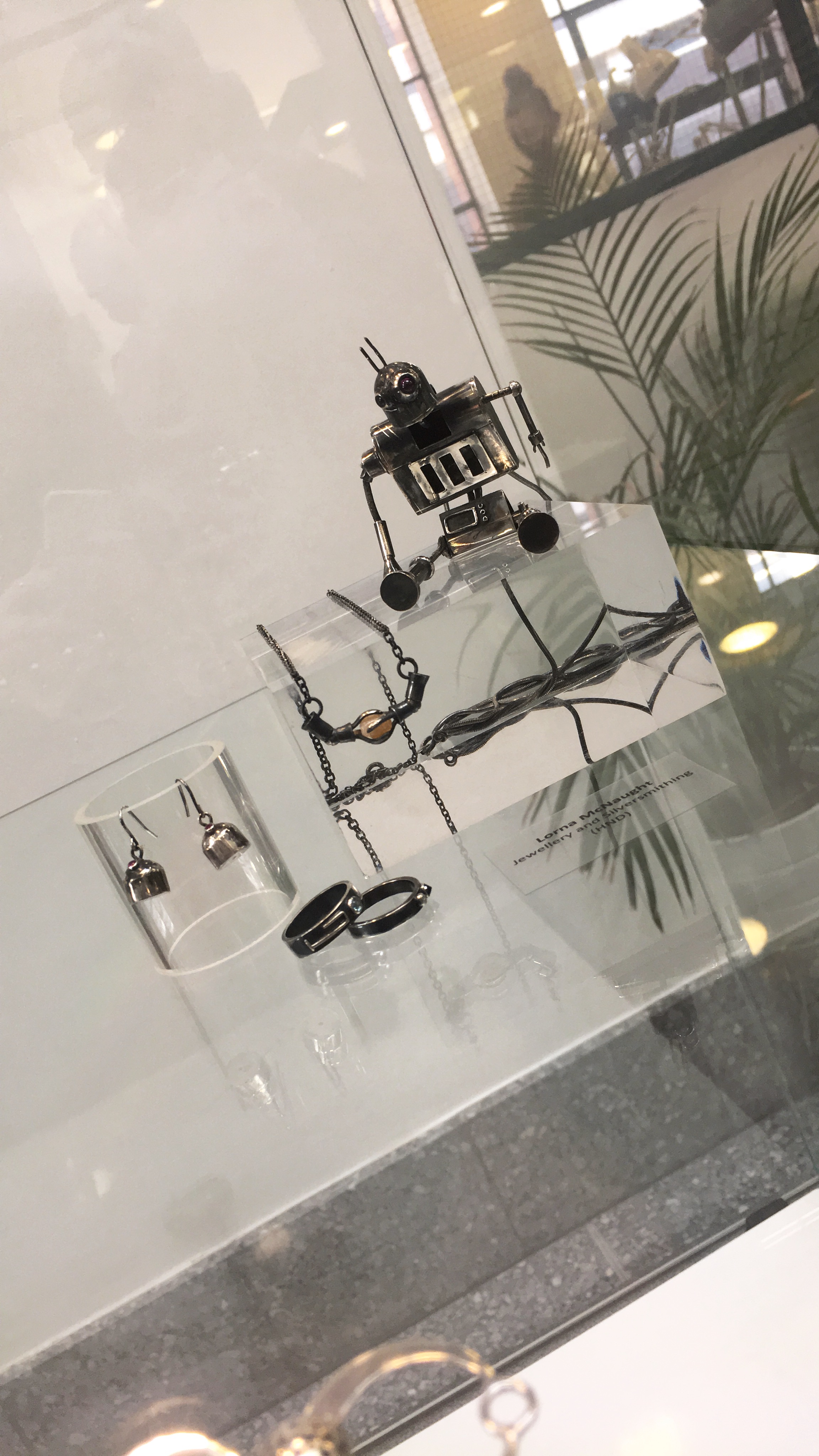 We had the pleasure of presenting a unique gift to one of the students, we chose 4 tools that we believed would best suit a jewellery makers tool kit.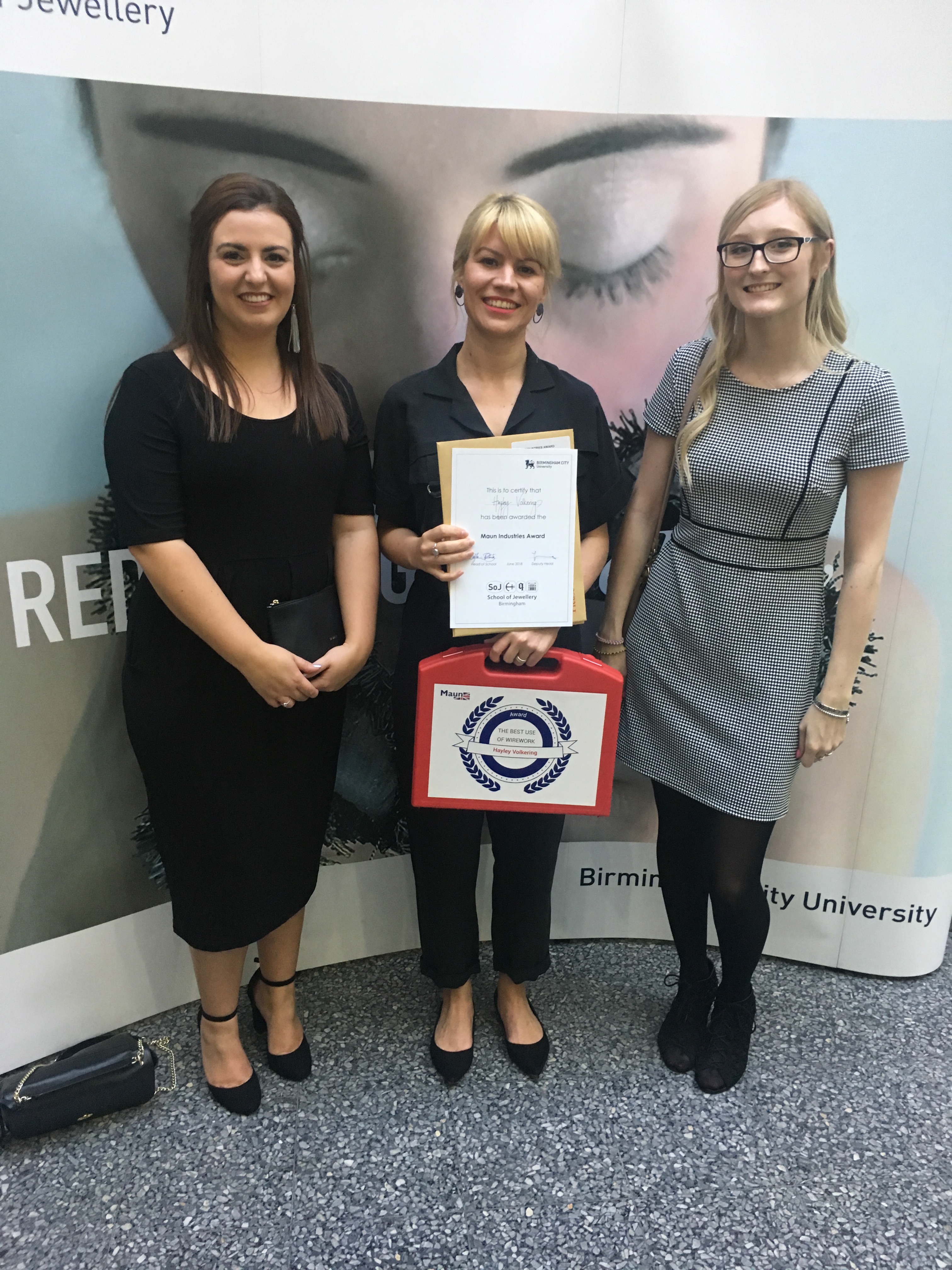 We thoroughly enjoyed our time at the Birmingham School of Jewellery and would like to thank Katy Tromans for our invite, you can find her on Instagram @katytromans her work is delightful!
Keep your eyes peeled for a new blog relating to the Birmingham School of Jewellery!